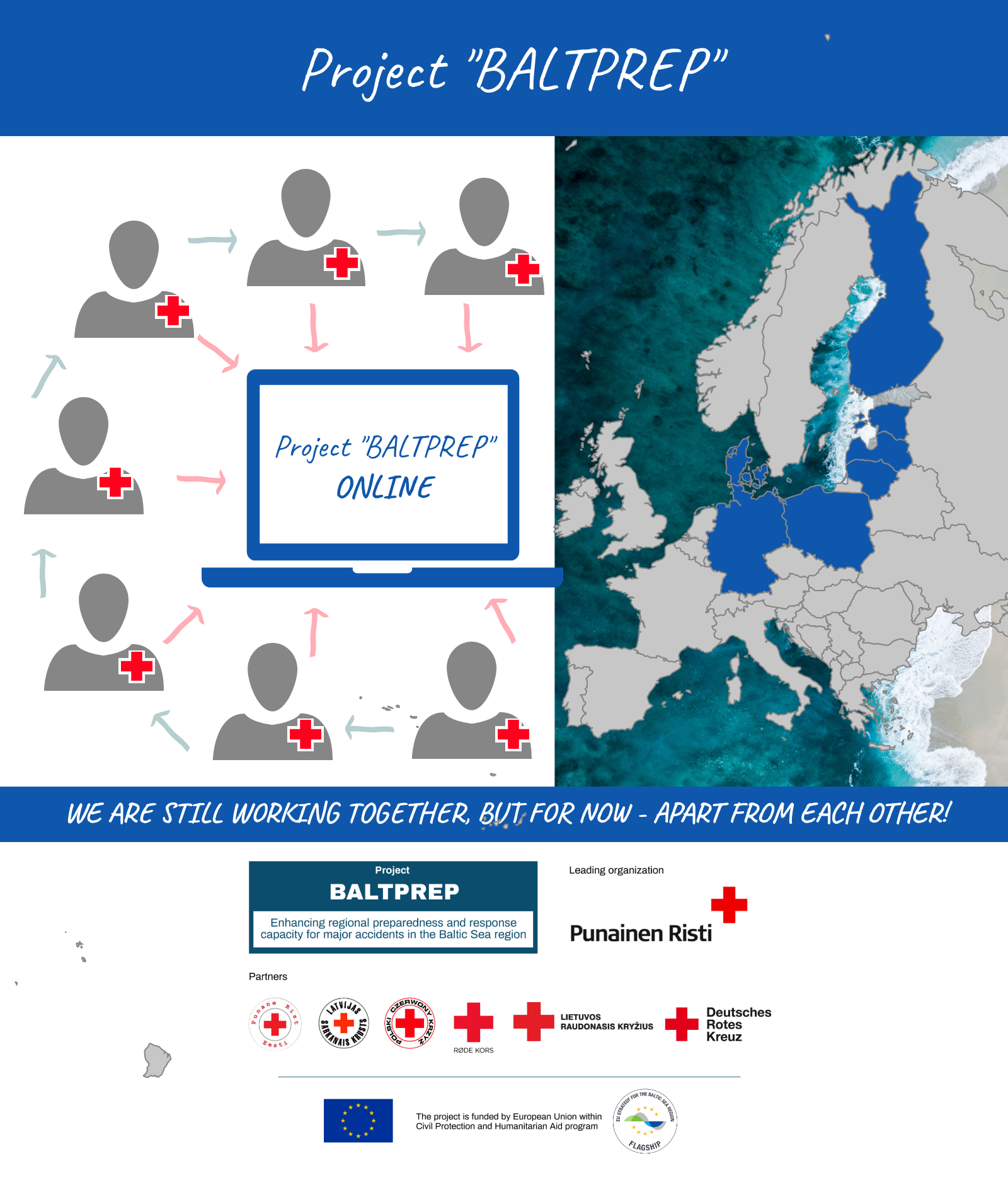 On 21 August the representatives of the Latvian Red Cross who are actively working for the implementation of the international project "BALTPREP – enhancing regional preparedness and response capacity for major accidents in the Baltic Sea region" participated at the online project group meeting together with project partners from other 6 Red Cross national societies in Baltic Sea region.
During the meeting international disaster management and psycho-social support trainings were discussed. According to the project plan, these trainings should have been planned in the end of October in Latvia. However, due to COVID-19 there are still various safety restrictions which have a direct impact on training planning, especially the travel restrictions. Therefore, the project team members decided to organise these trainings online.
The project team agreed to do their best to ensure that the online trainings will be as interactive and engaging as possible for the participants.
LatRC will continue the planning of these trainings in another format, including different kind of approaches – tools, technical support etc.  – for working together, at the same time, but being apart from each other physically.