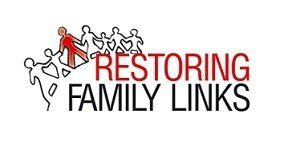 Contact information
Contact person

E-mail: meklesana@redcross.lv

Phone: +371 26143344

Working hours: Monday – Thurday 9:00 – 17:00, Friday 9:00 – 16:00

Customer acceptance by prior arrangement, phone: ++371 26143344

Address: Gaizina Street 7, Riga, Latvia, Social centre "Gaizins"

Tracing Service Coordinator: Lauris Mainieks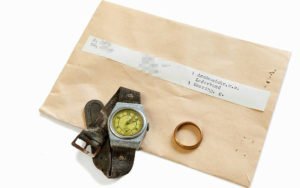 The International Red Cross Commitee (ICRC) and National Red Cross and Red Crescent Societies work together around the world to look for people and put them back into contact with their relatives. This work includes looking for family members, restoring contact, reuniting families and seeking to clarify the fate of those who remain missing. This work is referred to as Restoring Family Links.
Latvian Red Cross Tracing Service is a part of Restoring Family Links, and we work according to its principles and working methods.
READ More about Restoring Family Links HERE
The Tracing Service of the Latvian Red Cross is available to everyone who wishes to:
find relatives lost during wartime or natural disasters;
find cemeteries or places of graves of relatives who died during war;
find relatives that live abroad or with whom contacts are suddenly lost (they no longer answer to letters, etc.);
send short letters to those who are in active war zones.
You should complete tracing request and send it by e-mail to meklesana@redcross.lv or by mail to:
Latvian Red Cross
Tracing Service
Gaizina iela 7
Riga, Latvia LV-1050
Tracing Service Officer will evaluate whether the information that you have provided is sufficient enough to start tracing and whether the submitted tracing request corresponds to the tracing criteria set by the International Red Cross Committee.
Our service is free of charge and confidential. The data will be used only for the purpose of the tracing process.