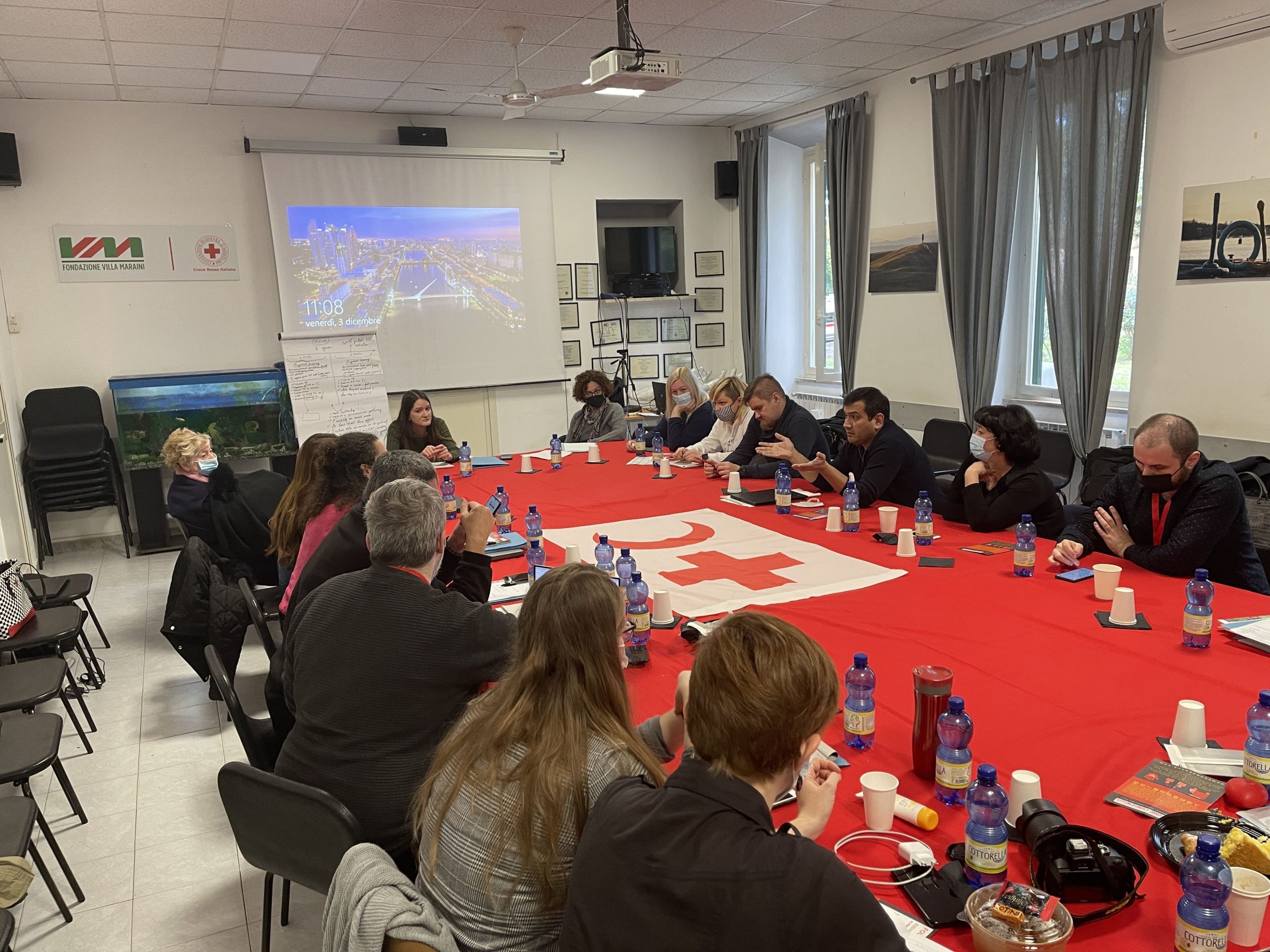 Representatives from the Latvian Red Cross social center "Gaizins" joined a training course "Substance abuse treatment, harm reduction and humanitarian drug policy" which took place from 29 November to 3 December, 2021, in Rome, Italy. Training course was organized by the Red Cross and Red Crescent Partnership on Substance Abuse. 
The training shortlisted some National Societies who showed commitment to address drug problems in their country and that are implementing some drug related prevention or harm reduction activities in the field. The 20 participants came from 10 different countries of Central Asia, East and West Europe, and the Middle East. 
 
For the first time, in the training were involved NGOs that work in the field of substance abuse locally and internationally, for sharing practices and building cooperation with RCRC. The main purposes of the training were:
to provide knowledge and field experience to participants at the Villa Maraini drug treatment center by meeting patients, and get known about services and the overall health strategy;
to show the daily work runned by the former drug users, medical doctors and psychologists, who meet everyday more than 600 clients;
to personal experience the harm reduction activities in the field;
to meet and hear the personal witness of VM clients;
to provide information, tools and awareness on the humanitarian drug policy initiatives of the RCRC Partnership on Substance Abuse, above all the Rome Consensus 2.0;
to share experience, informations, strategies and goals on health and social strategies on drugs from international organizations such as UNODC, IFRC, C4 Recovery Foundation, PTACC, MENAHRA, Green Crescent and SEE Drug Policy Network, and from the RCRC National Societies of: Spain, Italy, Latvia, Georgia, Tajikistan, Slovakia;
to improve the joint partnership and advocacy opportunities for a more human and health based strategy on drug issues on a global level.