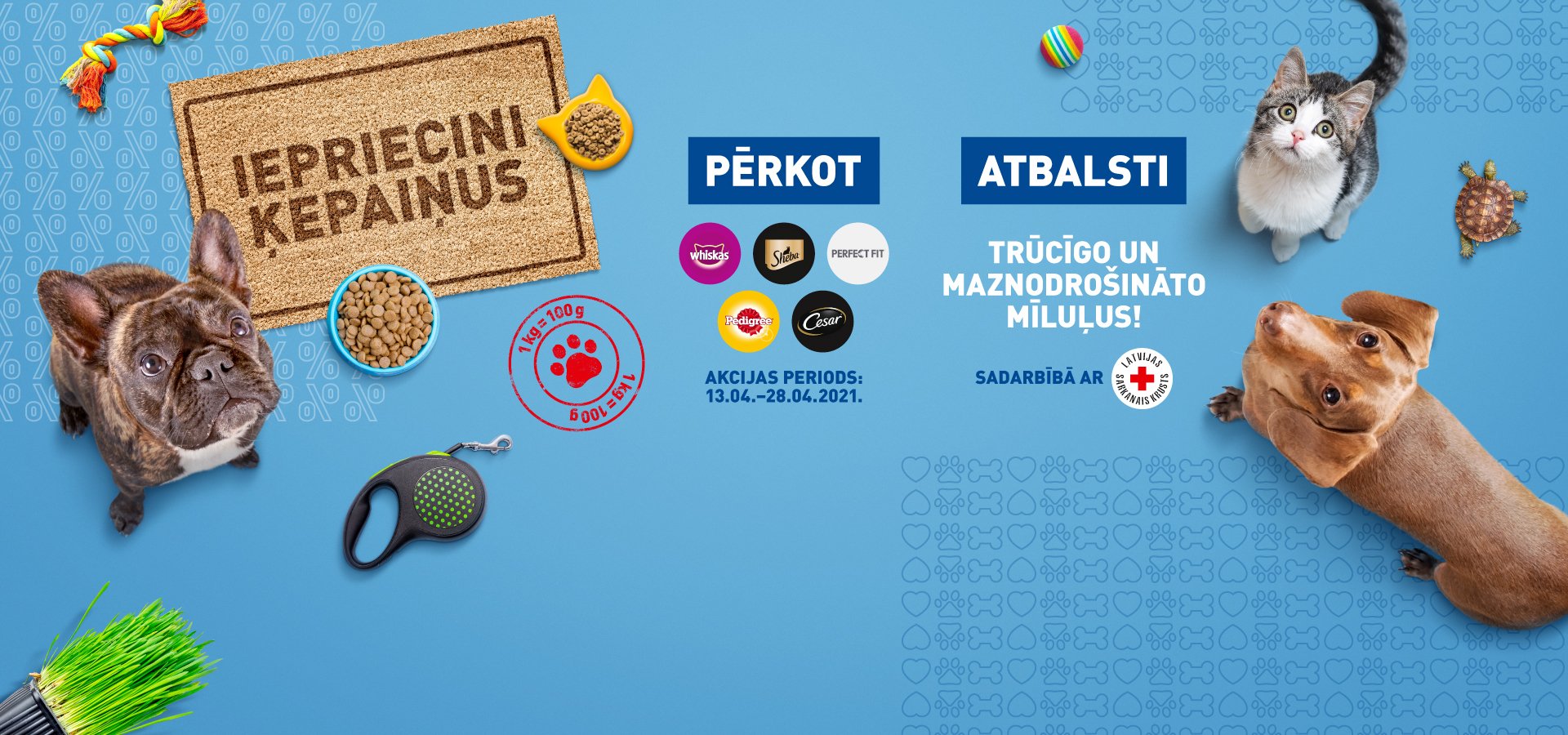 On 13 April, one of people's favorite promotions resumes – Pet Days. It allows not only to buy what the fluffy friends need especially profitably, but also to help those pets whose owners find it difficult to provide them with the most necessary. For each kilogram of the promotional brand food purchased, the Latvian Red Cross Association will receive 100 grams of dog or cat food to donate to low-income and poor owners of pets. 
In the autumn campaign, we managed to provide truly impressive stocks – 5 tons of food or 12,000 meals for dogs and cats of poor and low-income owners. It is a great and heartfelt affirmation that, even in difficult times, we are ready to invest time, good intent and money in caring for vulnerable groups and furry friends.
Our contribution is not only the sale of promotional products, but also every tiny job we do to encourage buyers to support the Pet Day campaign and to help feed the pets of low-income and poor owners, care for full, beautifully designed shelves and tireless information about this heartfelt promotion. May we do just as well and even better this time!
Thank you for helping to bring joy to others!