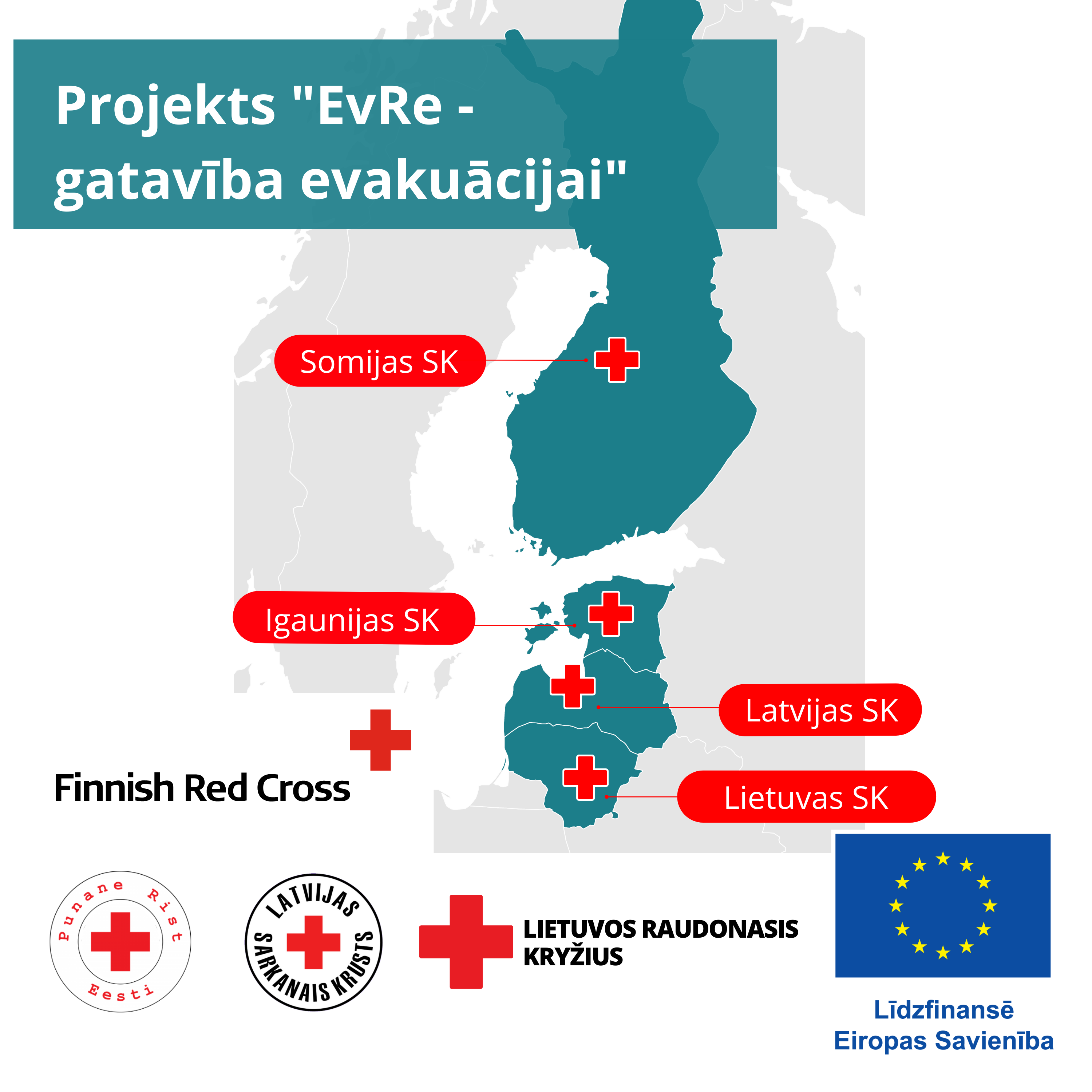 On 15 December 2022 staff and volunteers of the Latvian Red Cross regional branches joined the training that was organized within the project "EvRe – Evacuation Ready". Participants learned about the project, its goals, main activities and the results, that should be achieved during the EvRe. 
"EvRe – Evacuation ready" project deepens the co-operation of Red Cross and civil protection authorities focusing on enhance capacities for set-up and organize evacuation centers with various emergency support services. In the project standard operation procedures (SOP) for joint operations are created by establishing new capacities for large-scale evacuations in cross-border operations caused by emergencies, natural disasters or other types of hazards. The project strengthens the Red Cross auxiliary role to authorities on large-scale emergencies at national and regional level.
The training covered such topics:
The importance and mandate of the International Federation of Red Cross and Red Crescent National Societies, the International Committee of the Red Cross and the National Societies of the Red Cross in emergency situations, including natural disasters,
Process for requesting international assistance, competences of the parties involved,
State emergency situation plan and LatRC position in it,
The course of practical training to be held in March 2023, in which emergency situation experts from the Finnish Red Cross will be involved.
During the training, the participants also had the opportunity to learn about current events in the LatRC First Aid program – organization of trainings and competitions for pupils, preparation of the necessary documentation and implementation of communication with the parties involved in the activities.
A total of 26 people participated in the training.
The training was led by Mr Lauris Mainieks, LatRC First Aid and Emergency Situations Program Coordinator, and Ms Solvita Bespalova, Head of International and Public Relations Program.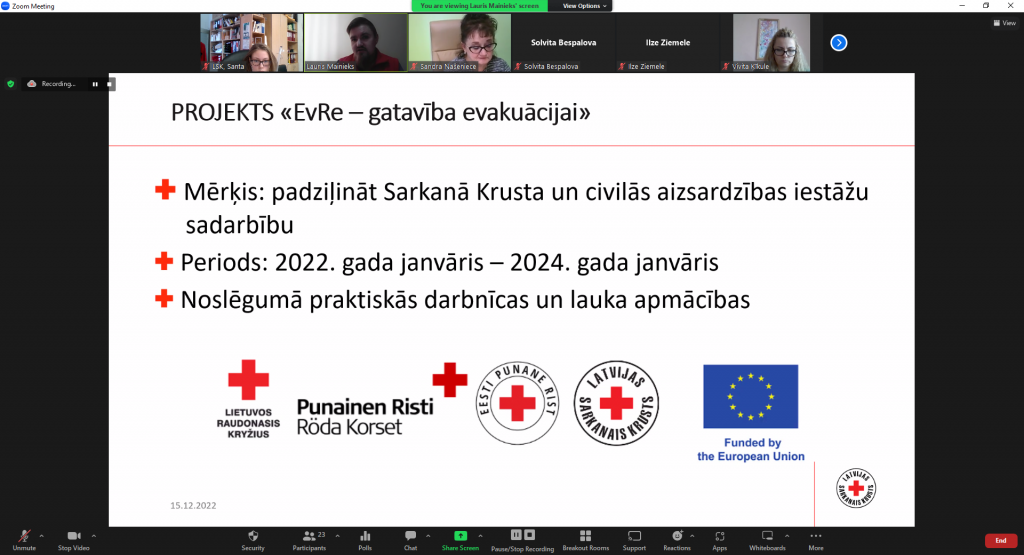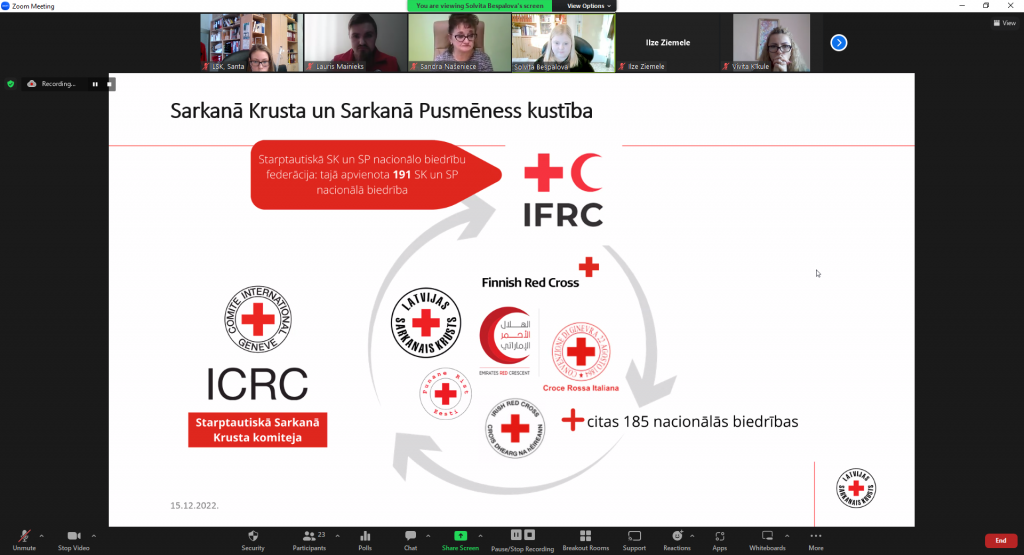 ---
The Latvian Red Cross (LatRC) together with the Finnish RC (main coordinator), the Lithuanian RC and the Estonian RC have been implementing the European Union-funded project "EvRe – Evacuation Ready" since January 2022.
During the project, meetings are regularly held with the international partners involved in the project to share current events and experience in the implementation of the project.