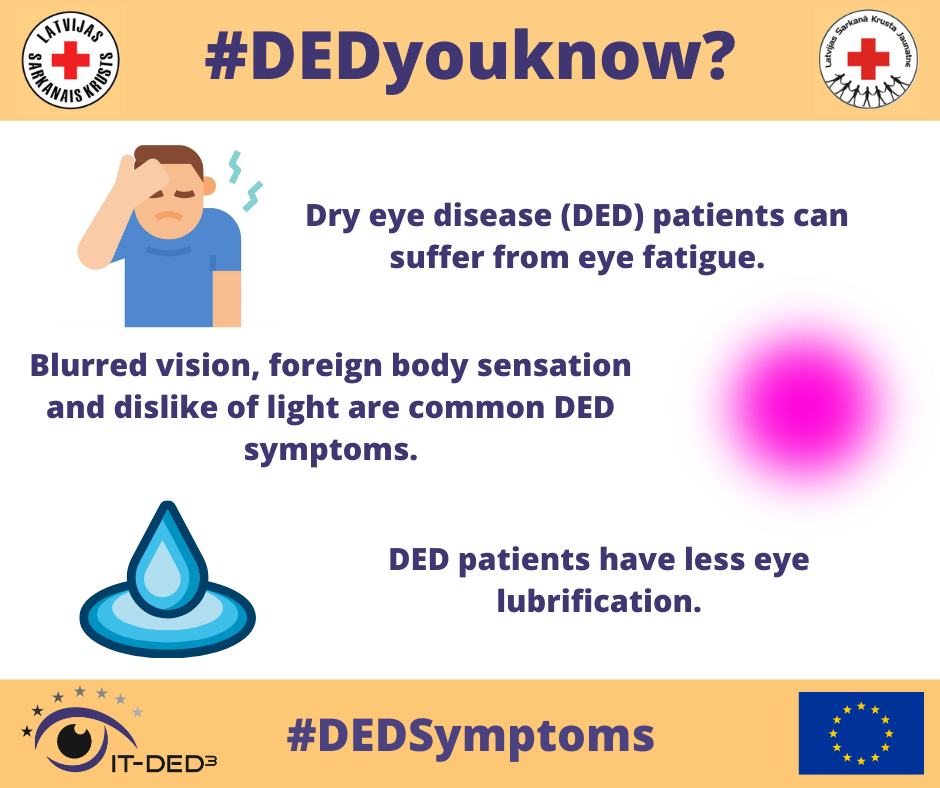 Dry Eye Disease (DED) is a major and increasing health-care problem due to its high prevalence and economic burden. Prevalence data reveals that 5 to 35% of the world's adult population suffer from DED. It is more common in an older population and three times more frequent in women (7.8% in women older than 49 versus 2.3% in males). 
We invite people to read the information  about DED and take preventive care of their eye health, as well as to see a doctor in case of symptoms.
As people are living longer, DED is becoming more prevalent. Moreover, experts expect that the prevalence in the younger population will increase due to frequent computer and tablet screen usage, environmental factors such as dry air, intense air conditioning effects, etc. and wearing of contact lenses. Currently, DED management is based on disease severity and it includes the use of tear substitutes, punctual plugs, autologous serum derivatives, anti-inflammatory therapy, and environmental strategies. 
The main objective of IT-DED3 is to deliver entrepreneurial and innovative researchers able to face future challenges and to convert new ideas into therapeutic products for DED. 
More information about project: https://www.uantwerpen.be/en/projects/dry-eye-disease-drug-development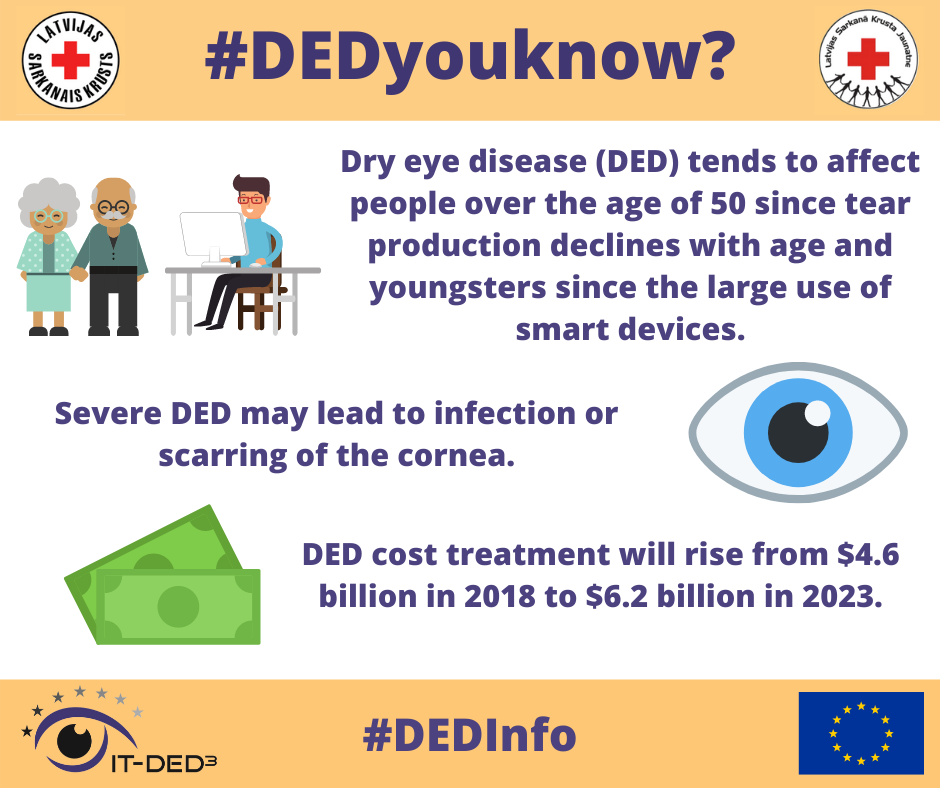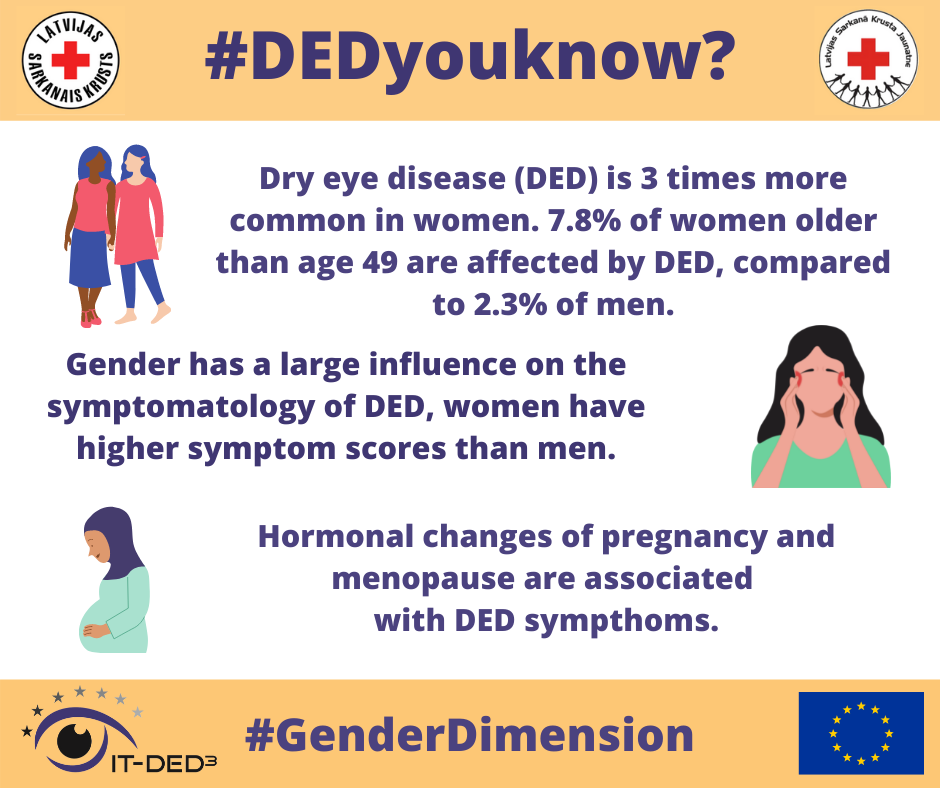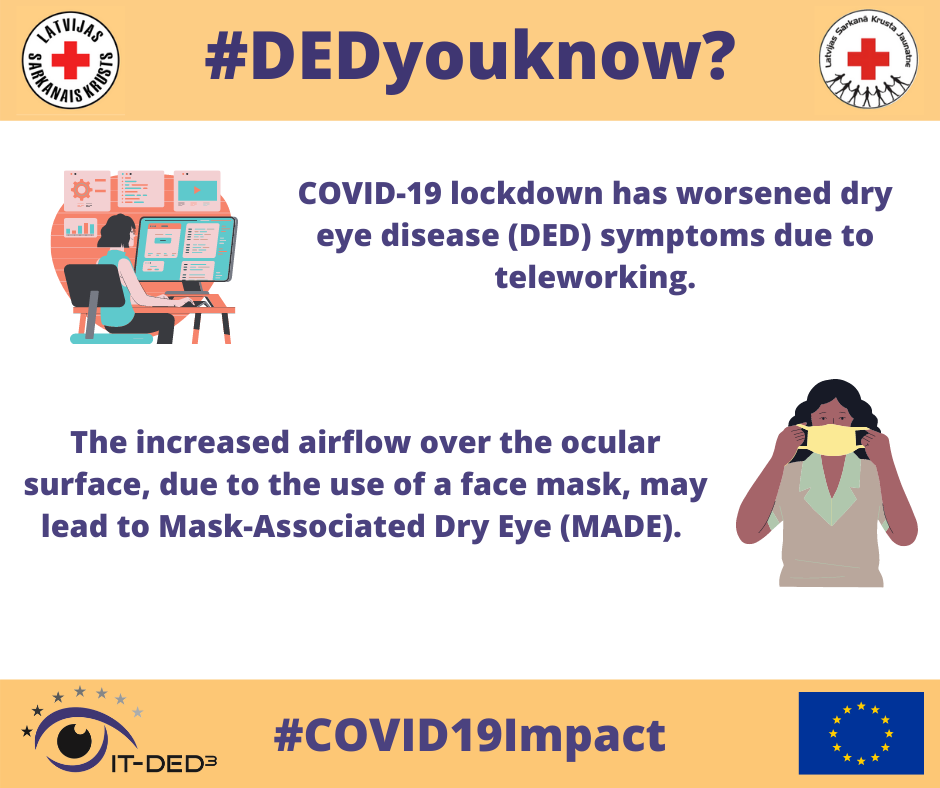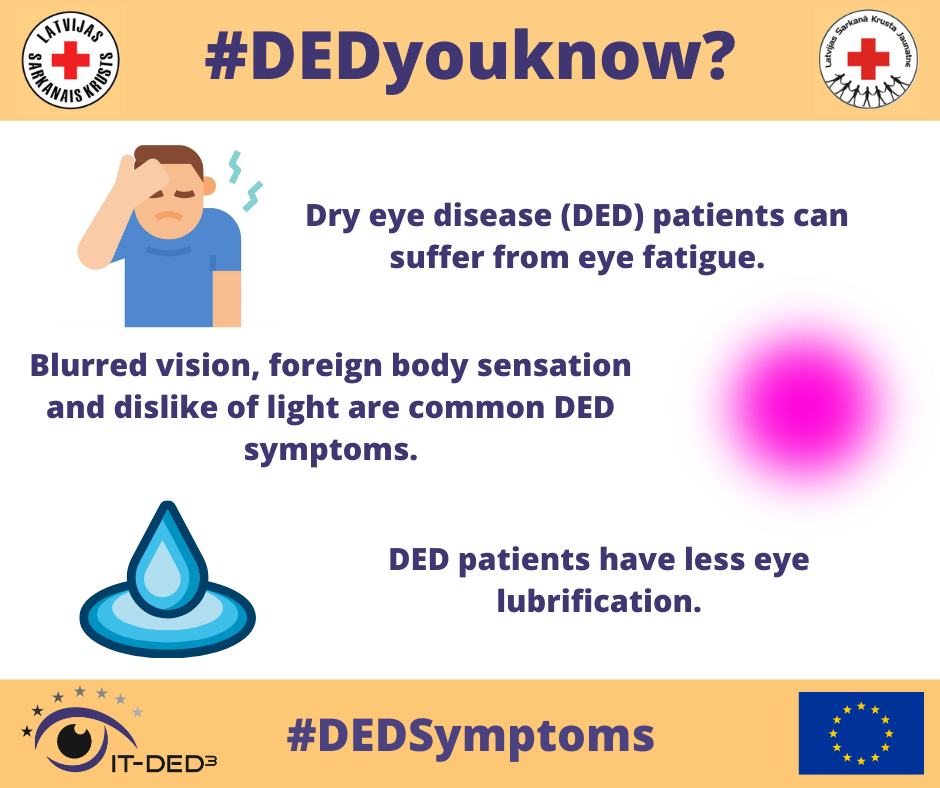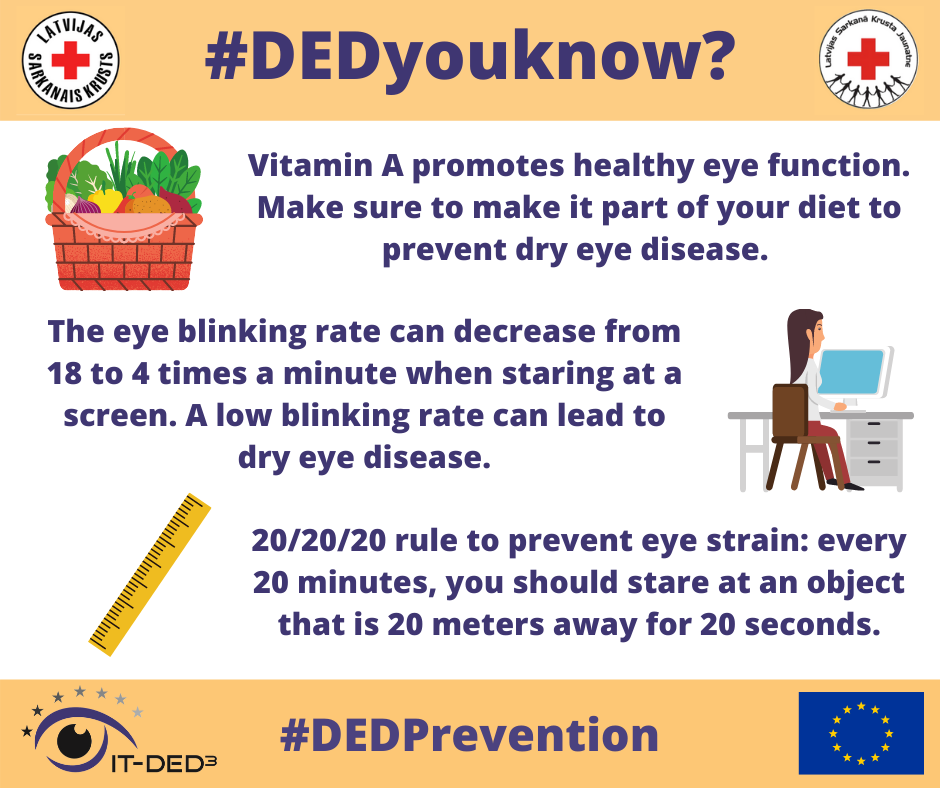 Thanks to the volunteers of the Latvian Red Cross Youth Riga devision  Davide Ceradini, Arturs Mietulis and their team for the idea of ​​the campaign and its development, as well – special thanks to M.D. Sandra Baltvilka (RSU) and M.D. Romans Beskrovnijs (RSU).
One of the programs of the Latvian Red Cross Youth is "Health Promotion and Responsibility for a Sustainable Environment", within it volunteers are developing initiatives that provide support to the society to improve the quality of life.