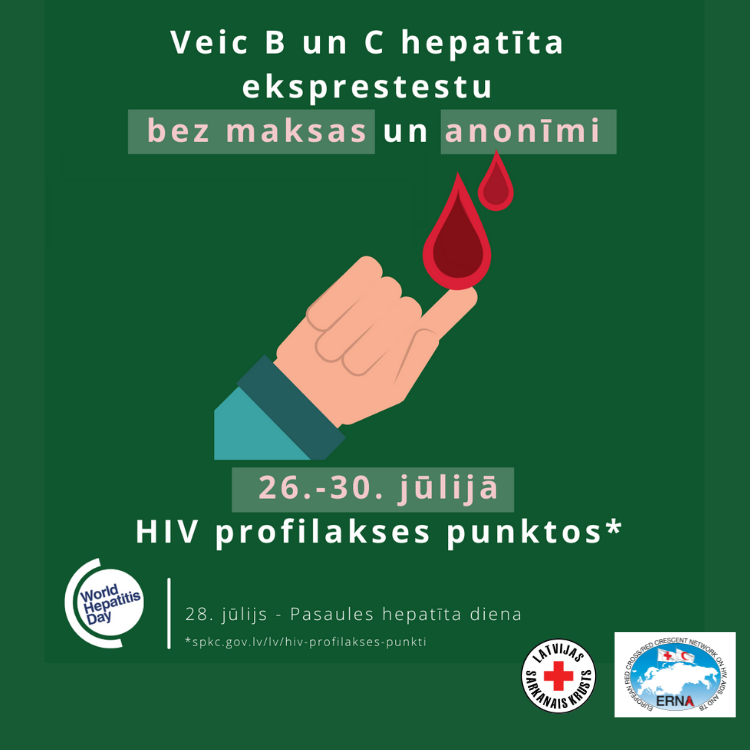 Within the World Hepatitis day on 28 July, from 26 to 30 July, everyone was invited to check their health free of charge by performing a hepatitis express test in the Latvian Red Cross Health centers in Riga and Daugavpils.
In Riga 64 persons participated in express testing, of which hepatitis C was detected in 7 people and hepatitis B in 3.
In Daugavpils, 19 people were tested: 3 people were diagnosed with hepatitis B and 1 – hepatitis C. Everyone had the opportunity to get an infection specialists consultation right away.
July 28 is World Hepatitis Day. During it, every year the public is informed about hepatitis, increased attention is paid to the prevention of hepatitis, as well as control measures and health examinations.