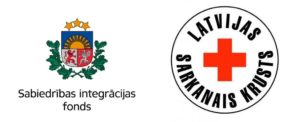 Project closed 31 October, 2016.
---
Project  "Strengthening the capacity of the Latvian Red Cross in the health field", No. 2016.LV/NVOF/DAP/MAC/047/24 (hereinafter – Project) is implemented with the support of the Social Integration Foundation, within the framework of the programme financed by the Latvian state budget "NGO Foundation".
Project implementation period: 1 January 2016 – 31 October 2016
Project funding: 5,403.64 EUR (five thousand four hundred and three euros, 64 cents).
The objective of the project is to strengthen and improve the operation of the LatLRC health facilitation programme and the quality and availability of the provided services.
Within the project, the LatLRC employees, volunteers and members, as well as inhabitants in the territories of committee working zones in Latvia will be able to take part in the following activities:
"Training course to the LatLRC employees "Project Management and Presenting";
"Training course to the employees of the Health Rooms of the LatLRC Committees" on health topics (diet, physical activities, health of mother and child, etc.).
Three day long "Training course to the LatLRCY youngsters "Get to Know and Be Healthy", during which participants will familiarise themselves with the RC movement, history of the
LatLRC and healthy lifestyle nowadays;
The key project activity if LatLRC the development of the health programme strategy 2017–2020.
As a result of the project, the capacity of the LatLRC in the health sphere will be improved, and employees, volunteers and members will improve their knowledge on the opportunities of attracting financing, matters of health. As a result of this process, the Latvian society will get more information on health services and opportunities to use them.