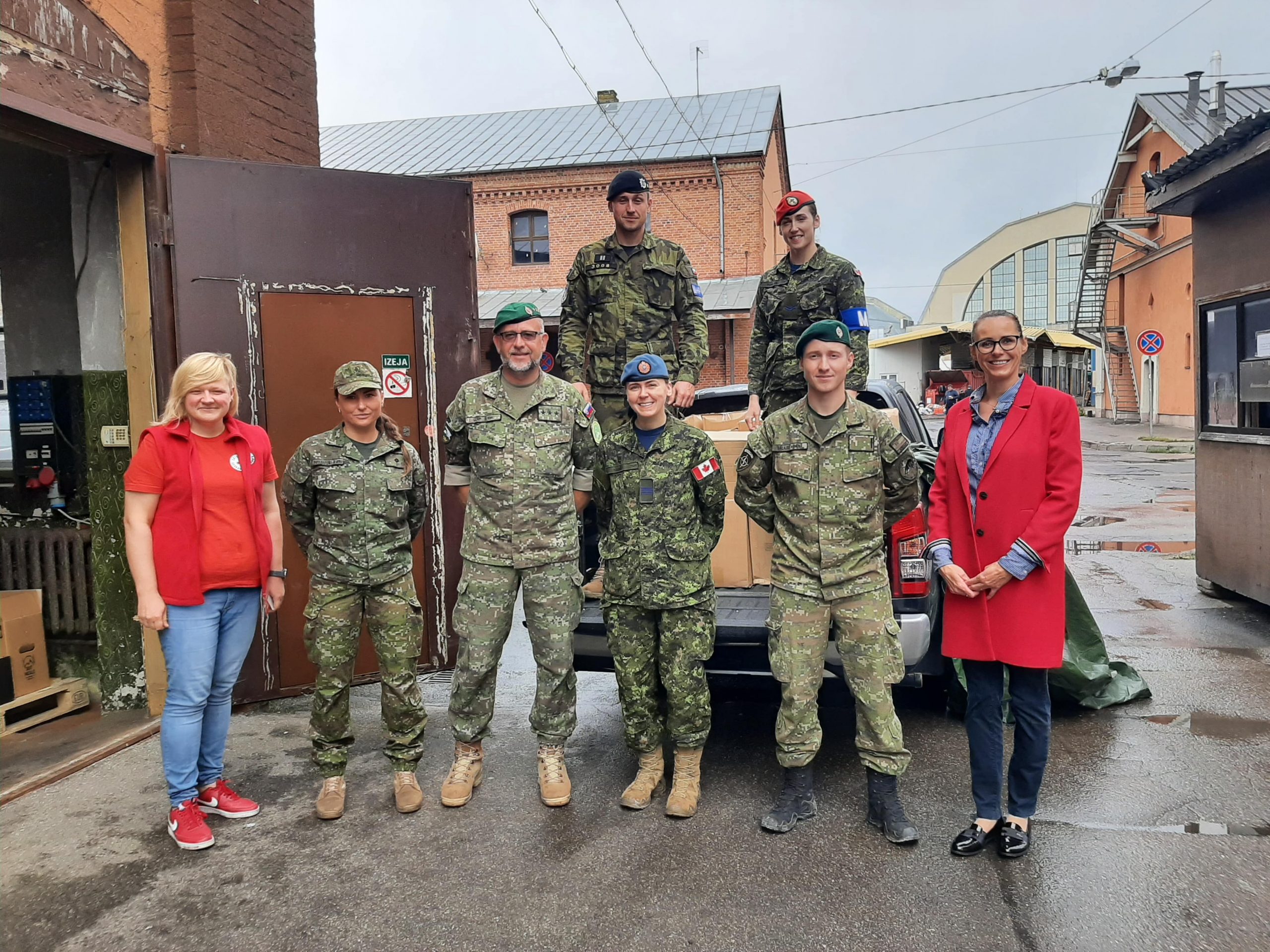 On September 13, representatives of the Slovakian Army and NATO enhanced Forward Presence Battle Group Latvia donated more than 400 food parcels to the Gaizins social center of the Latvian Red Cross (LatRC) with the support of the Czech and Canadian contingent. They will be distributed to the most deprived people.
Soldiers of the Slovakian Army are serving in Latvia within the framework of NATO, staying at the Adazi base.
LatRC really appreciates the donation!
"Seeing the desire to support local society and its practical implementation, we are aware that there are good people around us who are happy to share their sincerity with others – those who have not been pampered by life. Thank you for the donation which will be definitely appreciated by those who will receive this support," says Agnese Trofimova, Head of International and Public Relations of the LatRC."
Together we can help!