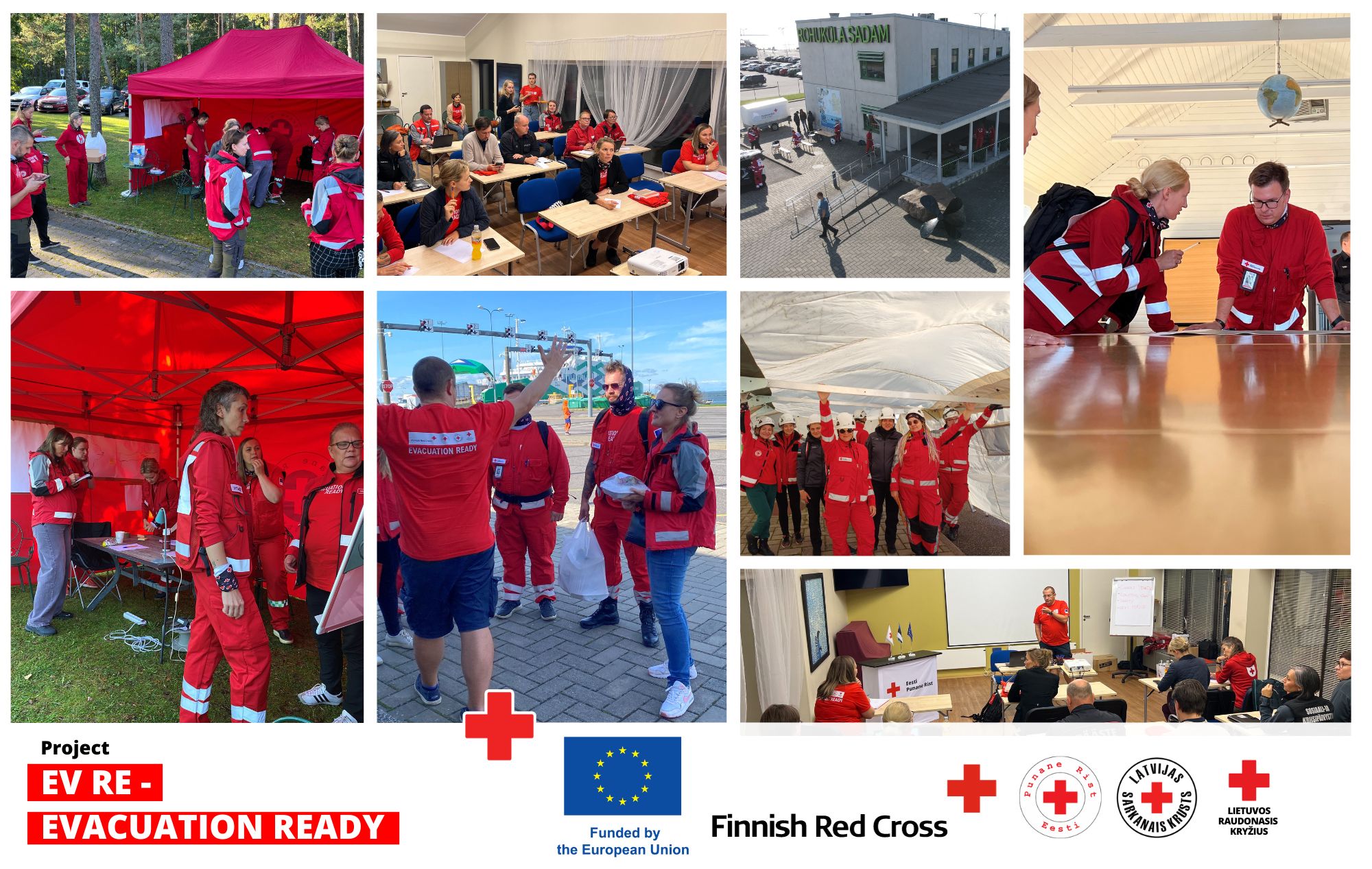 This weekend Estonian, Finnish, Latvian and Lithuanian Red Cross are exercising response in the event of a ship accident, which, according to the scenario, will bring almost 1800 people to the coast of Hiiumaa.
The goal is to develop cross-border cooperation in case of a mass evacuation. More specifically, how to register, temporarily accommodate and then send back to home county people, who survived a cruise ship accident. The field exercise takes place in the port of Heltermaa and Rohuküla, and elsewhere in Haapsalu.
"Besides a shipwreck, there are other situations when a large-scale evacuation may be necessary, incl. sea level rise or military attack. Baltic countries and Finland should be able to think and act in the same way, that's why we are practicing together today," said Gert Teder, disaster preparedness coordinator of the Estonian Red Cross and leader of the exercise.
He added that today the Estonian Red Cross has nearly hundred volunteers who are trained to help in various accidents and crises. Actions are taken together with the state and support is given to the agencies that lead rescue operations. If necessary, requests for help are sent to the Red Cross of neighboring countries; just like in this exercise.
The exercise took place on 15-17 September and 60 people participate in it. The Rescue Board, Police and Border Guard Board and Women`s Voluntary Defence Organization are also involved. The exercise is funded by the European Union and is part of the Evacuation Ready project.