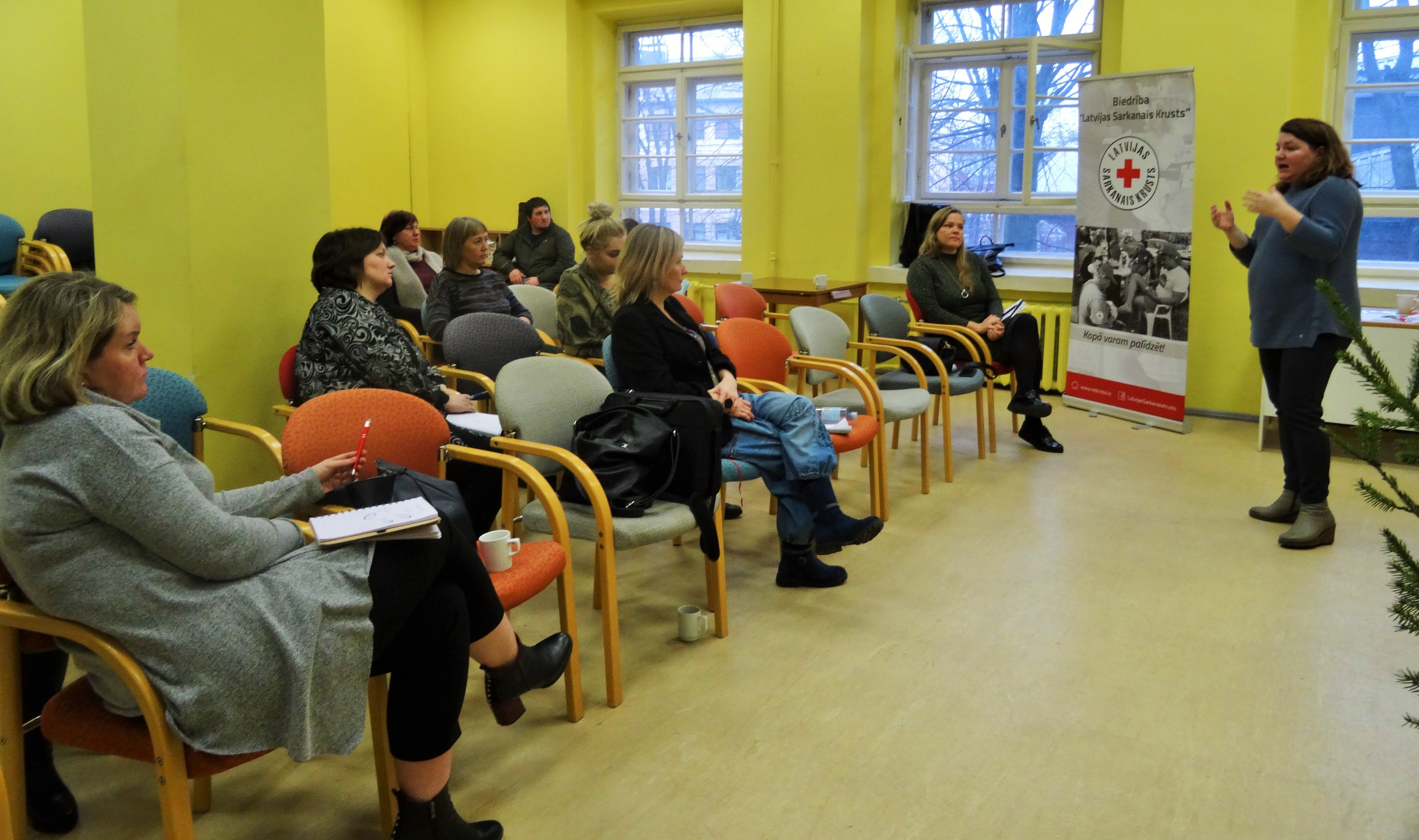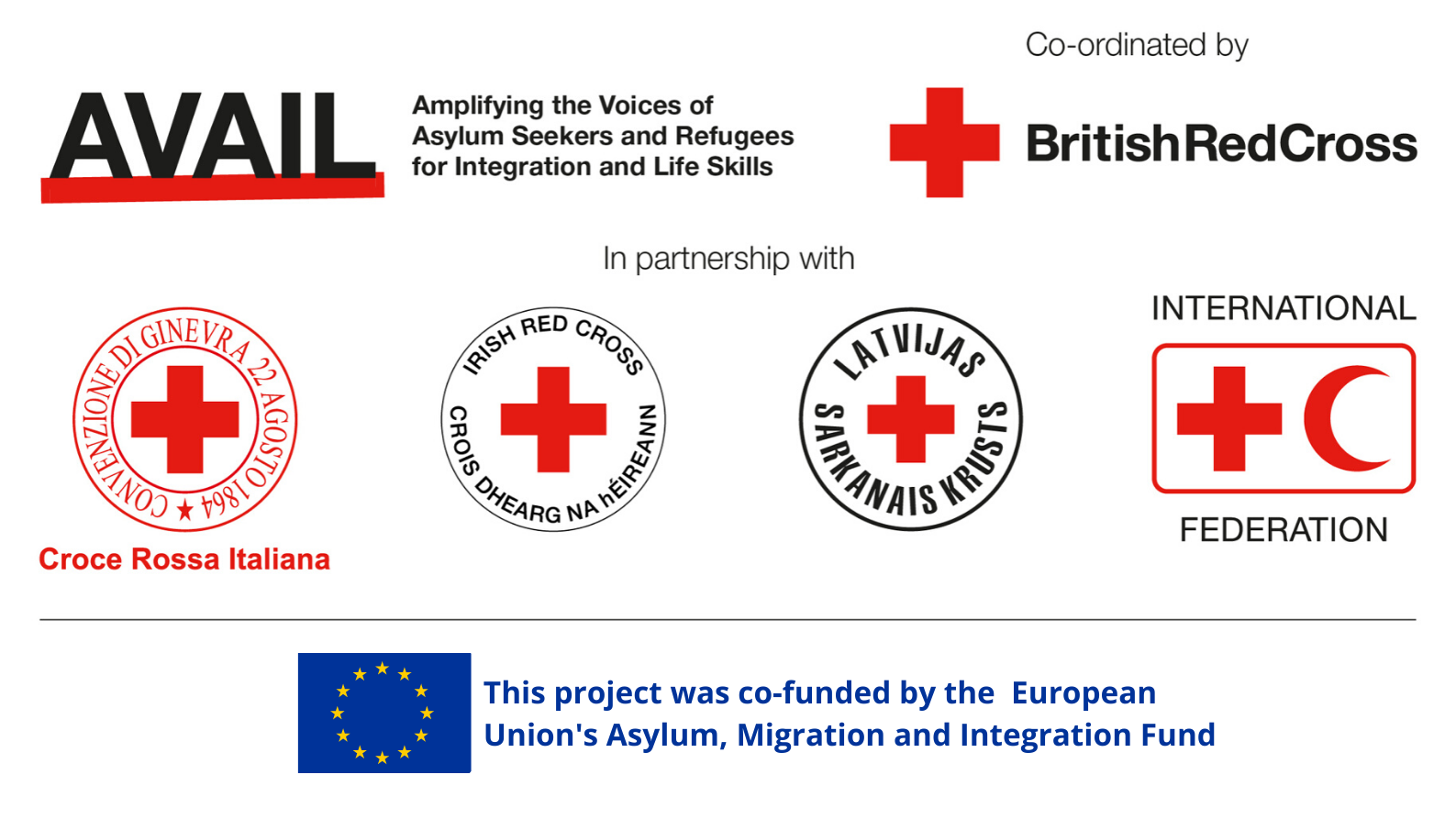 On 3 January Latvian Red Cross organised a training "Social work with people of different ethnic groups". It was done within international project "AVAIL – "Amplifying the voices of asylum seekers and refugees for integration and lifeskills". During the training participants had the opportunity to improve their knowledge about the intercultural communication and to develop organizational skills related to management of inter-constitutional cooperation together with people with different ethnic background, including refugees and asylum seekers.   
The training was led by mg.soc. Inese Lazda – Mazula. She is an expert in terms of the intercultural competences and management of diversity with many years international practical experience. The lecturer has a Master's degree (Berlin) in social work with a specialization in intercultural communication and conflict management.
Project is funded by European Union.