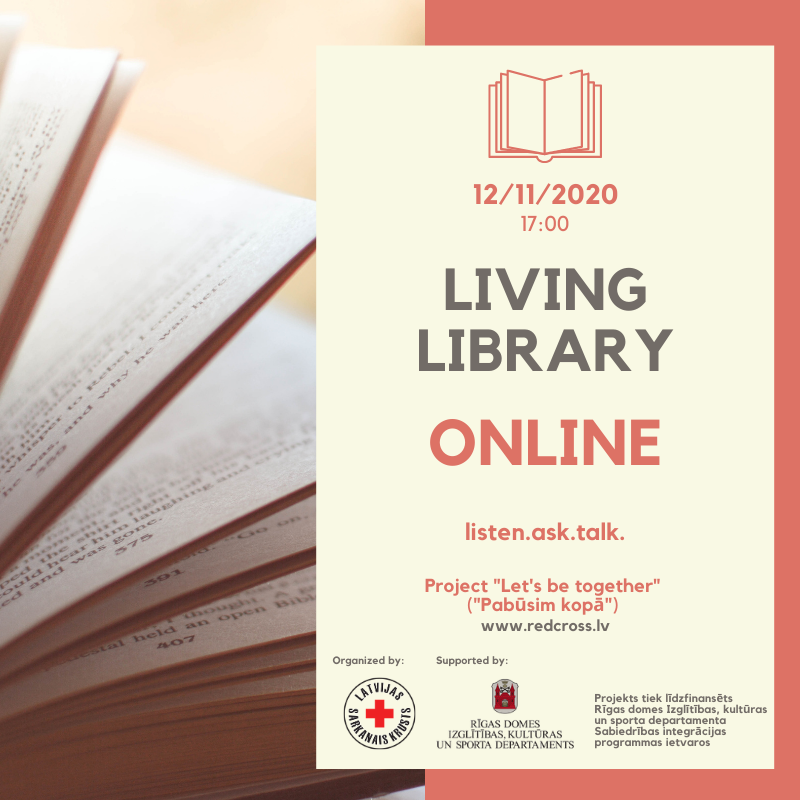 An event where people with roots in different parts of the world, but the road has taken them to Latvia, meet in one evening. We will talk about life in Latvia, about Latvians and about the road. A place where "living books" will meet "book readers".
Today's Living Library "books":
* TIMO WIEDMER (Switzerland), volunteer for projects in the youth studio "BaMbuss"
* JASHAN MALHOTRA (India), student at Riga Secondary School No. 49, volunteer at the association "Creative Association for Youth" STAIRS ""
* NASRATULLAH WALIZAI (Afghanistan), arrived in Latvia in 2017 due to conflicts in the country, works in the field of trade in Latvia
* RUSLANS KULEVIC (Belarus), arrived in Latvia in 2020 due to persecution of opponents after the presidential elections in the country
Language used in the event: English
To join the event, click on this link – https://us02web.zoom.us/j/81357991299 ! If you are using the Zoom platform for the first time, it is recommended to start joining 10 minutes before the event, as you may need to download Zoom to your computer.
The event is organized by the project "Let's get together" ("Pabūsim kopā").
The project is co-financed within the framework of the Social Integration Program of the Education, Culture and Sports Department of the Riga City Council.