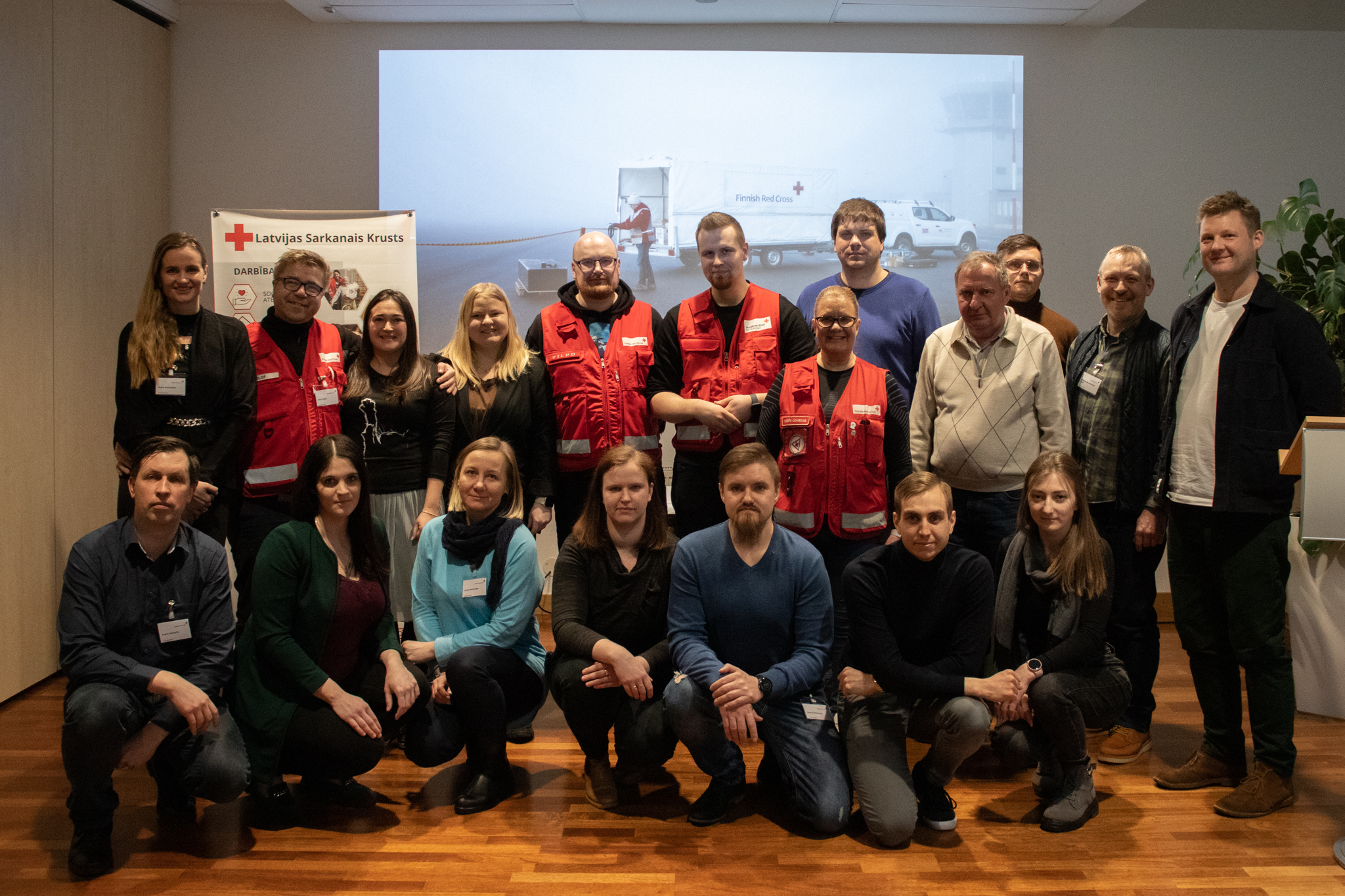 On March 18 and 19, the international Red Cross Training of Trainers  for Setting up and Running the Evacuation Center Activities took place in Riga, Latvia. The training was organised within the framework of the international project "EvRe – Evacuation Ready".
The goal of the training was to strengthen the ability of Red Cross staff and volunteers to respond in emergencies, understanding of the principles of setting up an evacuation center, providing needed support, services and assistance to people who are forced to leave their places of residence.
The training included such topics:
evacuation center services and their expansion in case of escalation of an emergency situation, including availability of food and drinking water, safety, provision of basic needs, provision of psychological first aid,
cross-border cooperation with Red Cross national societies of other countries,
coordination, alarming system and additional recruitment of volunteers.
The training was conducted by Finnish RC trainers. A total of 14 people participated in the training: LatRC staff and volunteers from Kurzeme, Vidzeme, Latgale and Daugavpils regional branches, Danish RC  and State Fire and Rescue Service of Latvia was represented as well.
From January 2022, LatRC implements the international project "EvRe – Evacuation Ready" – together with the Lithuanian and Estonian RC. The main coordinator of the project is the Finnish RC.
---
Main objective of the project: a better understanding of the existing response capabilities and resources across the region is gained among the RC national societies in Baltic Sea region. More staff and volunteers will be trained, strengthening the skills that would be needed to operate in the activities of the evacuation center and the provision of international assistance.
The project will be implemented until January 2024, is funded by the European Union.