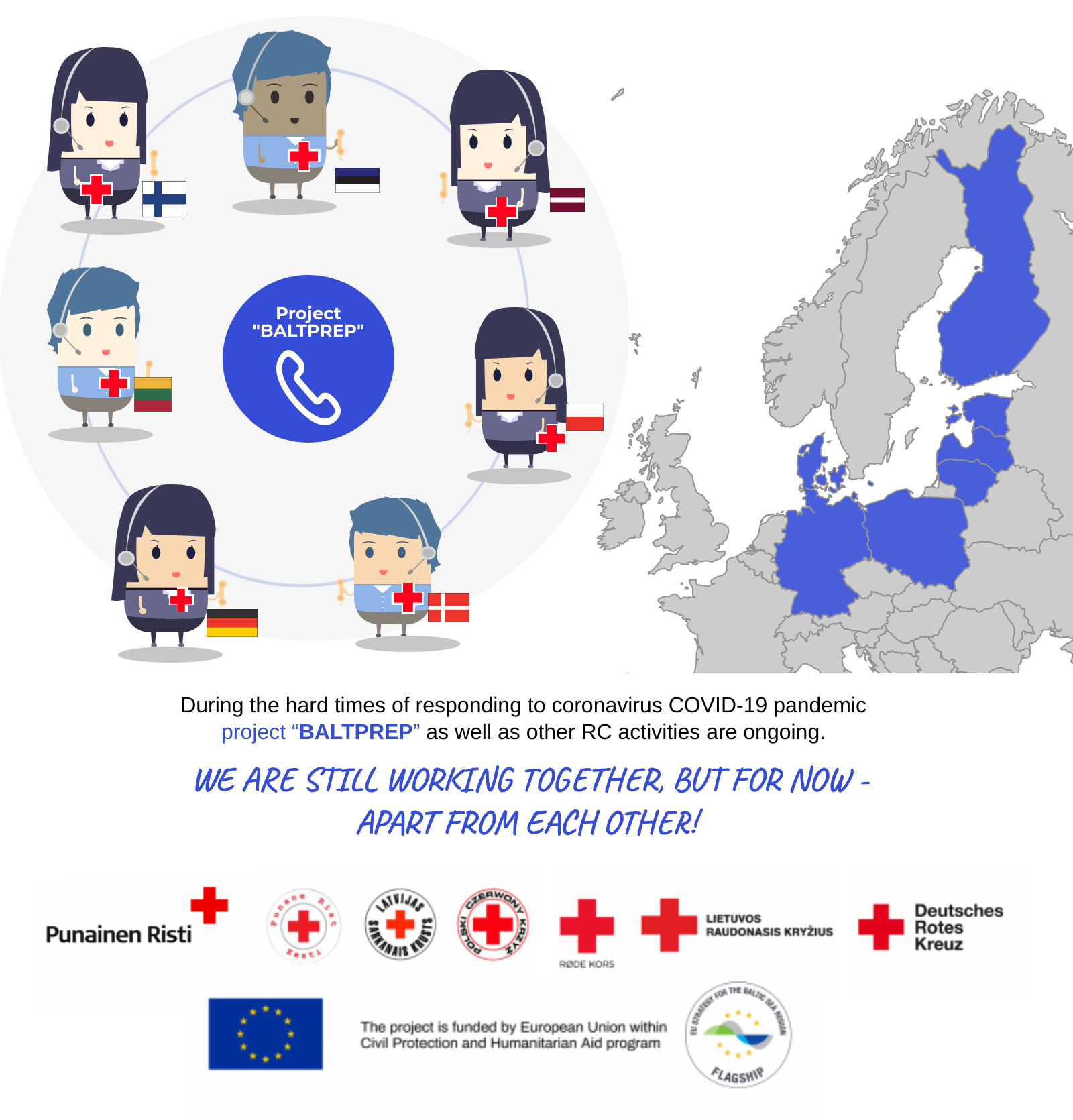 During the hard times of responding to coronavirus COVID-19 pandemic in the World, the Red Cross national societies are continuing to work in providing support to people in need locally and also by working on international projects. One of such projects where activities are ongoing is "BALTPREP" – its goal is to increase the emergency preparedness and response in the Baltic Sea Region.
The project team continues working on planning the activities and achieving the set goals. But, within the limiting the spread of the COVID-19 and to reduce the risk of infection, project team is planning project activities and events virtually by using available online tools.
In 24 – 25 March, 2020 representatives of the Latvian Red Cross who are participating in "BALTPREP" joined international online project meeting – steering group
During two days, participants discussed:
Update from each National Society on BALTPREP issues;
Update from each National Society on response to COVID-19 pandemic;
Next important dates and activities within the project activity plan.