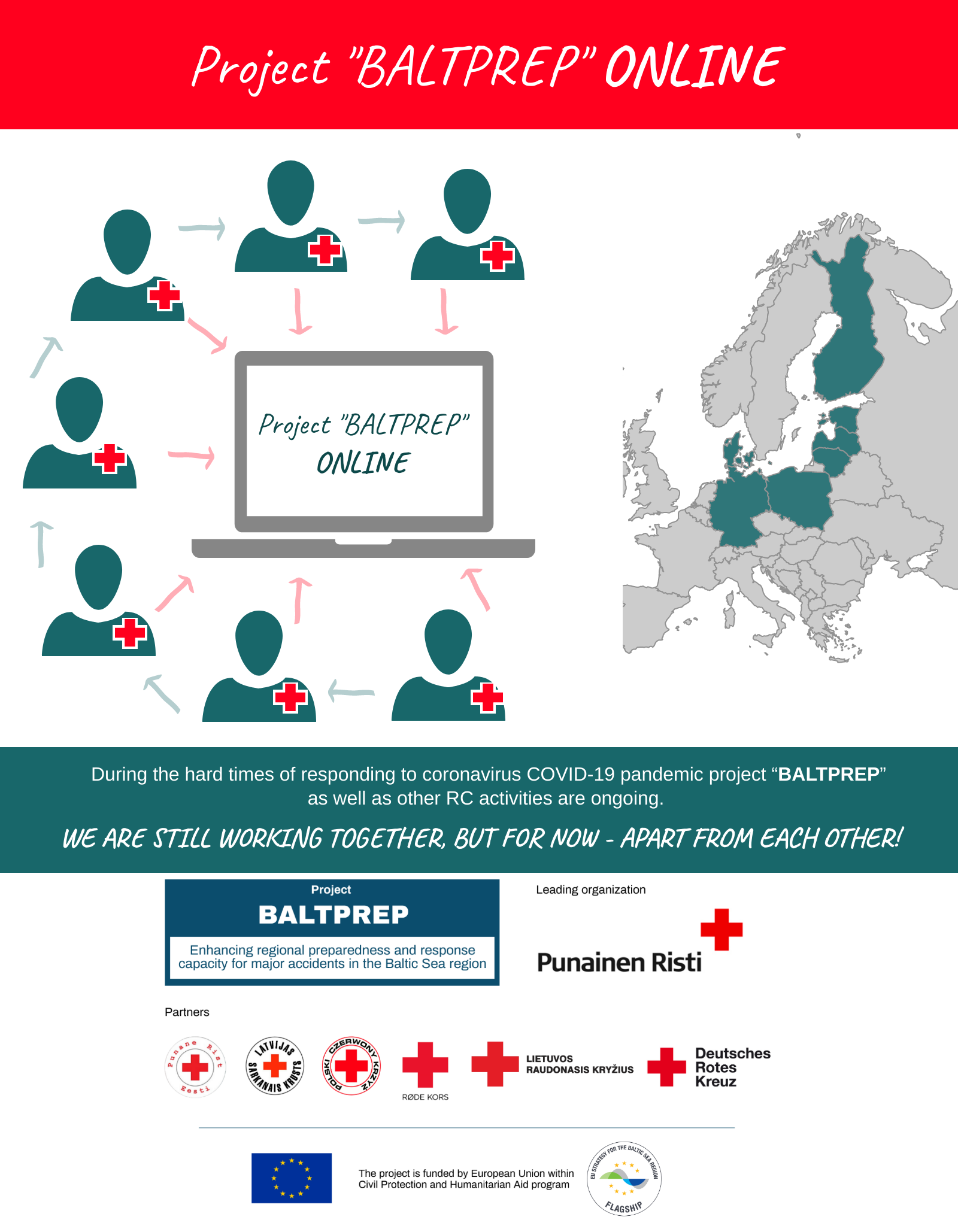 Although the restrictions of COVID-19 continue, work on the project "BALTPREP – enhancing regional preparedness and response capacity for major accidents in the Baltic Sea region" continues, with the aim to increase the preparedness and response to emergencies in the Baltic Sea Region.
The project team, representing 7 countries, continues to work on the planning of project activities and the implementation of previously set goals, but, while keeping safe, the project team actively communicates through online communication channels.
On May 20, 2020, the representatives of the Latvian Red Cross (LatRC) joined the online meeting, where international emergency response training was planned. A training will be held in Latvia in October 2020.
The meeting included:
the discussion about the location of the training and various related aspects;
the planning of training activities;
discussion about other planned project activities and each Red Cross national society`s domestic response to COVID-19.