Every year the LatRC actively provides first aid services in various places of public activities, like cultural and sporting event. 
In 2018, the LatRC first aid team helped approximately 6,650 people in 30 different events. First aid was provided at various cultural, sports, music and religious events, such as:
Song and Dance festival;
Concerts of singers James Arthur and Ed Sheeran in Lucavsala;
a visit by Pope Francis to Latvia;
music festival "Positivus"
music festival "LMT Summer Sound"
Blessed Virgin Mary's Assumption Festival in Aglona etc.
Contact information

Contact person

7 Gaiziņa Street, Riga, LV-1010

Telephone: +371 27834274

E-mail: pirmapalidziba@redcross.lv

Ilona Luste , Head of the First Aid and Emergency Situations Programme

Coordinator of the First Aid and Emergency Situations Programme: Lauris Mainieks

Coordinator of the Events of the First Aid and Emergency Situations: Evita Semule
Music festival «POSITIVUS»
Vairāku gadu garumā LSK kopā ar NMPD darbiniekiem un Igaunijas SK pirmās palīdzības sniedzējiem ir klāt mūzikas festivālā «Positivus» gatavi palīdzēt un rūpēties par festivāla apmeklētāju veselību. 
Year after year at the annual music festival "Positivus"  LatRC, together with the State Emergency Medical Service and colleagues form Estonian Red Cross takes care of the health of guests of the festival.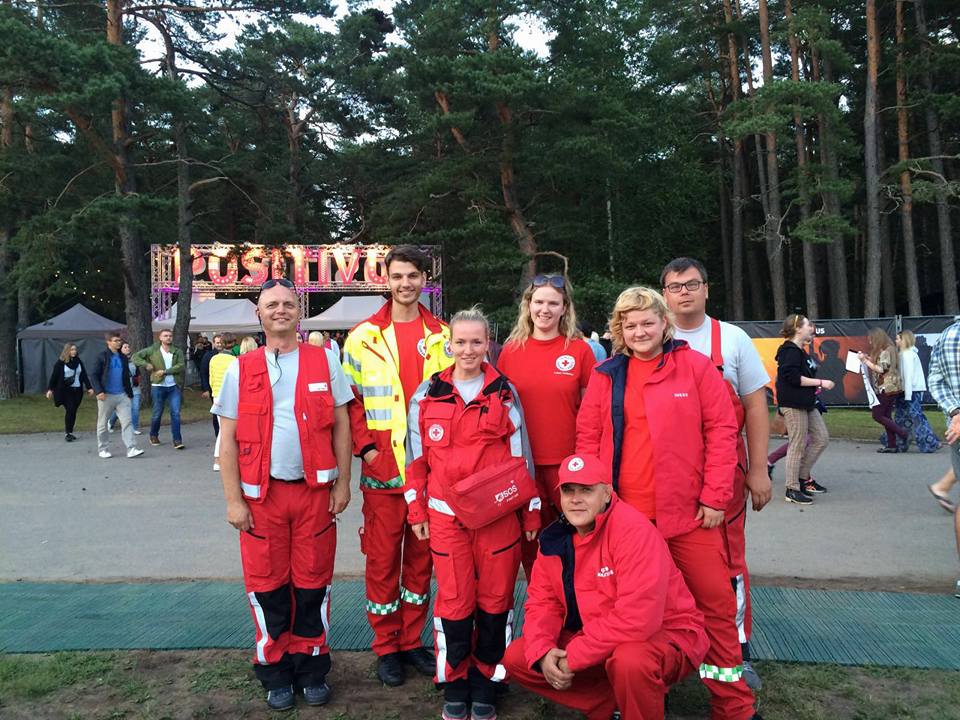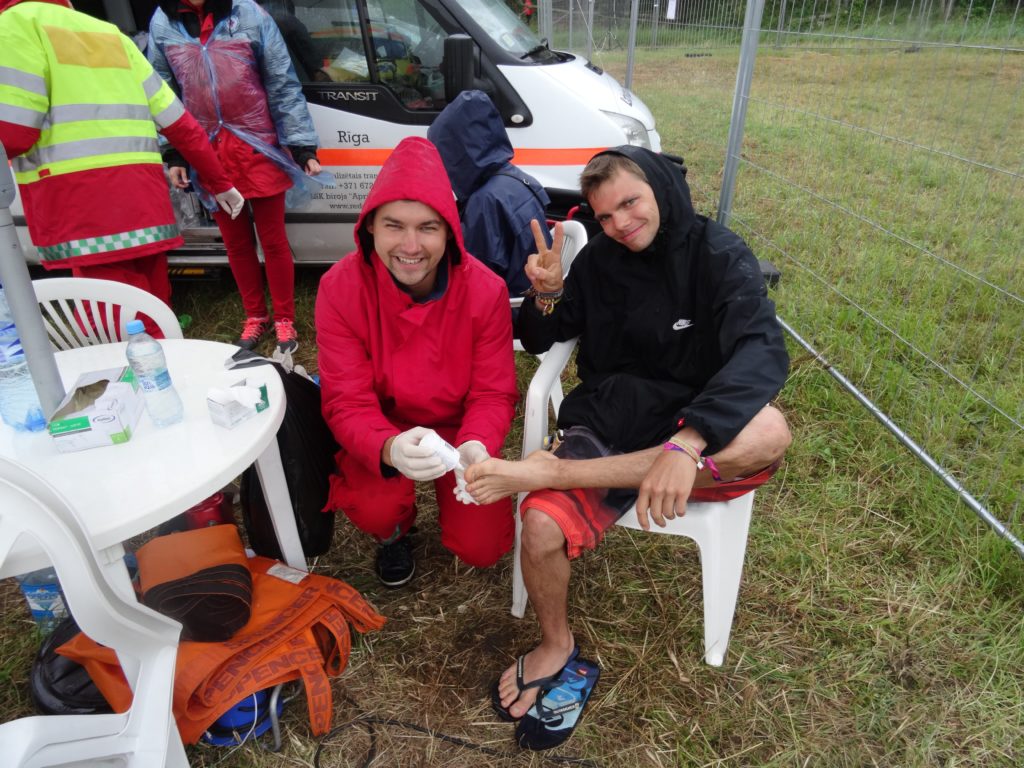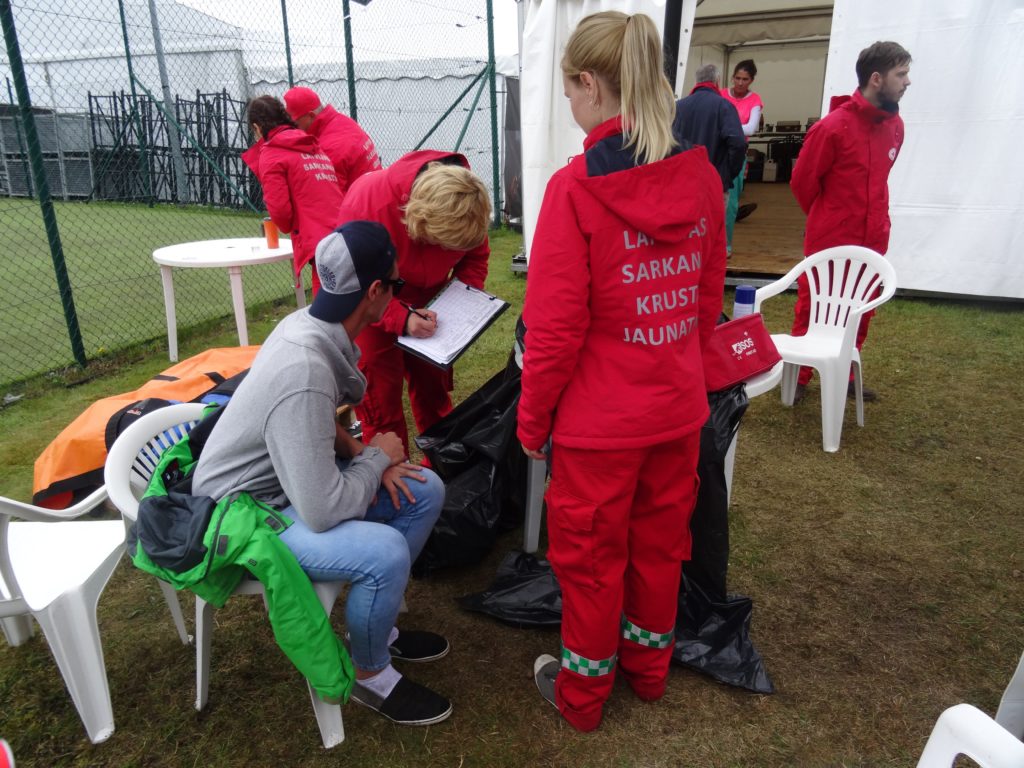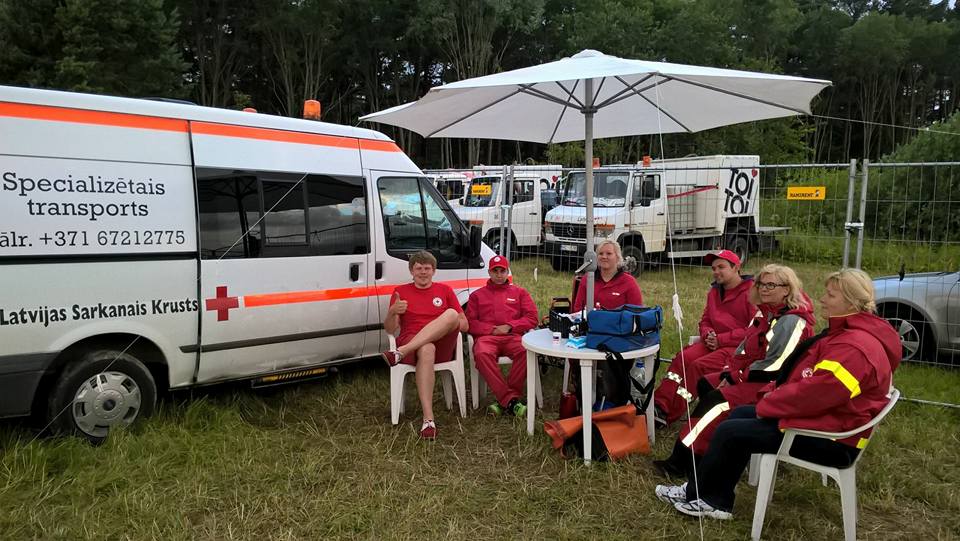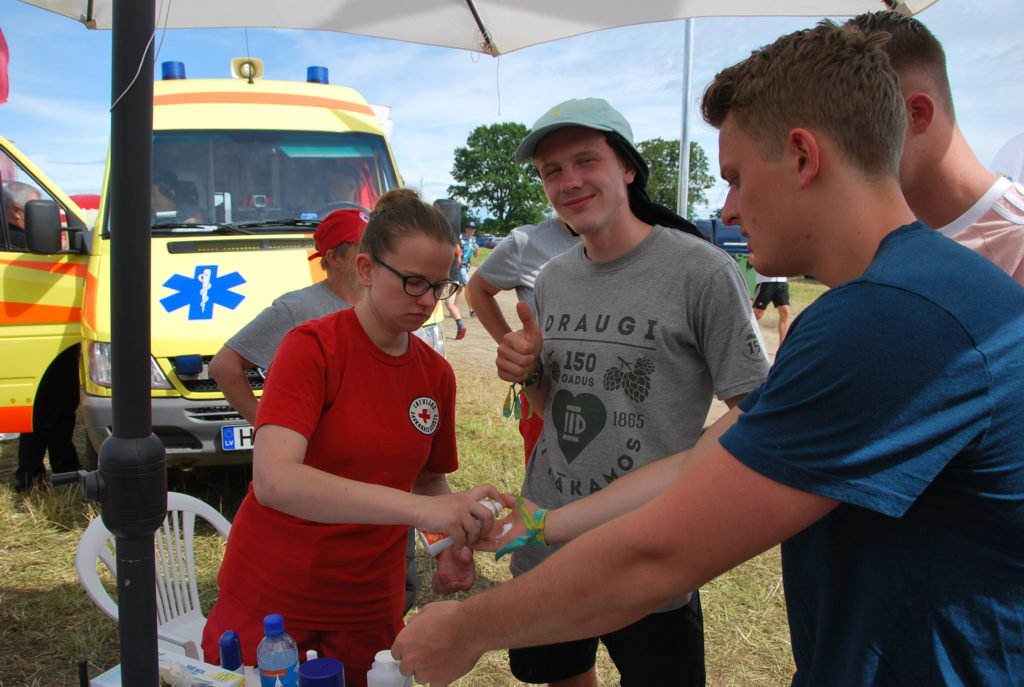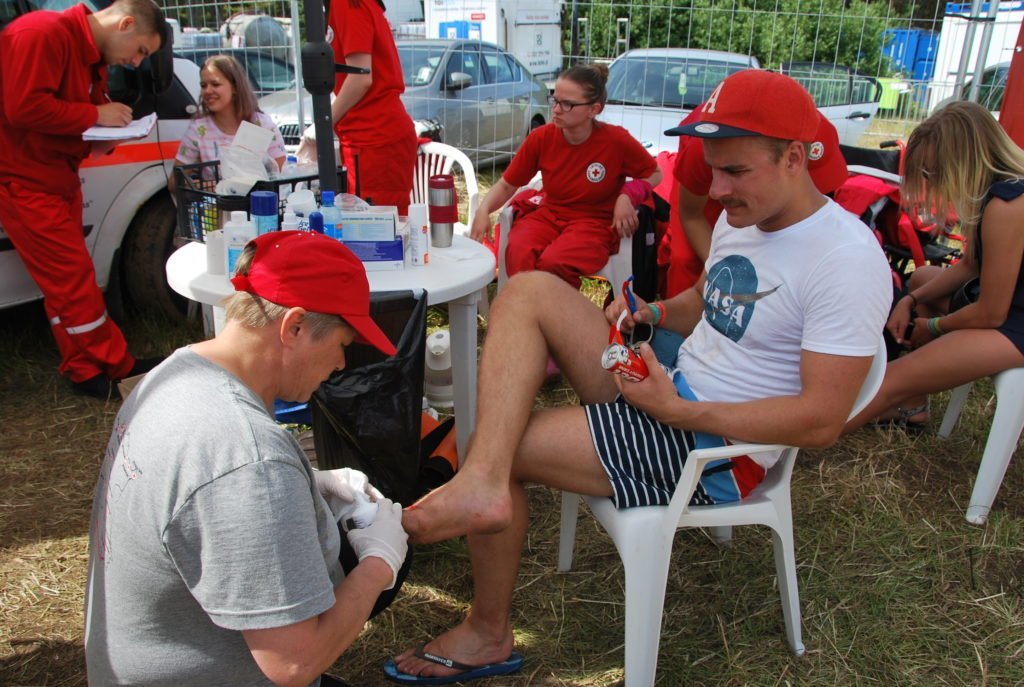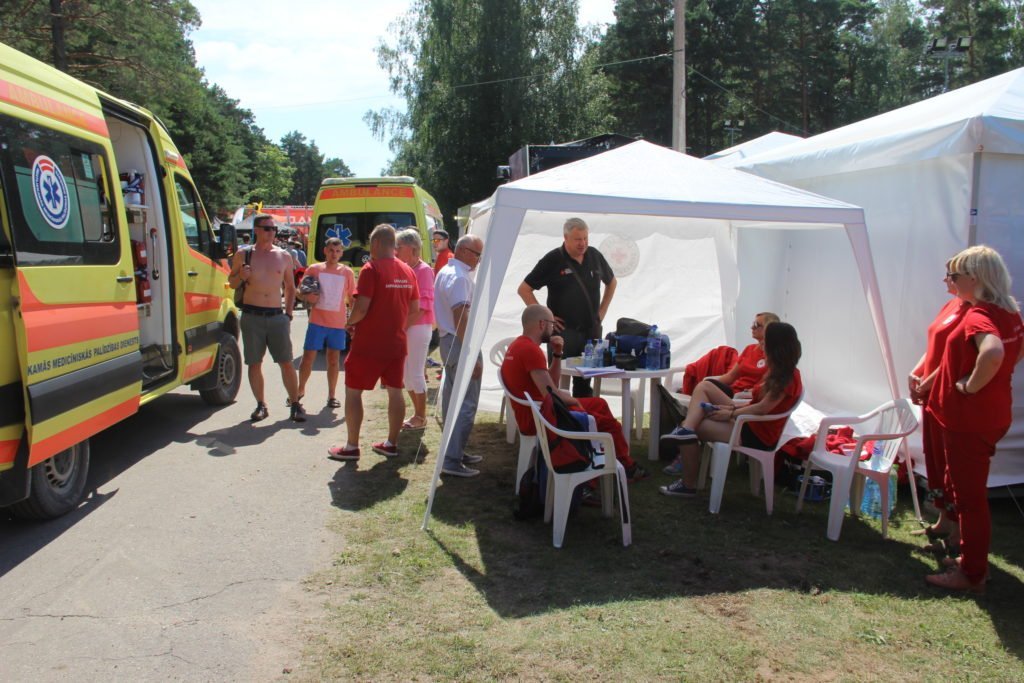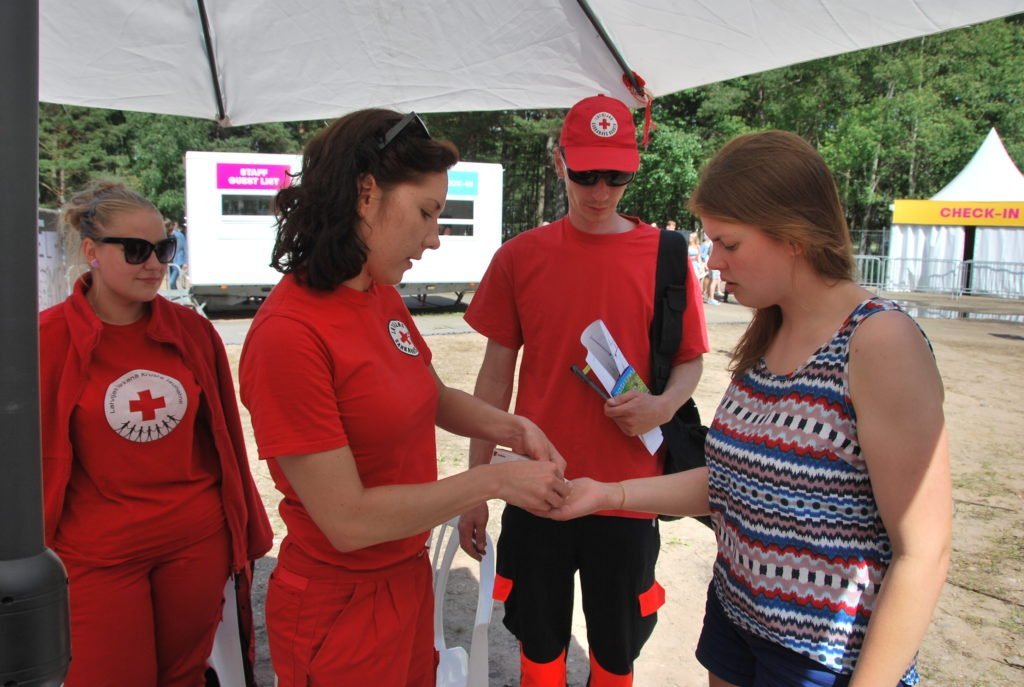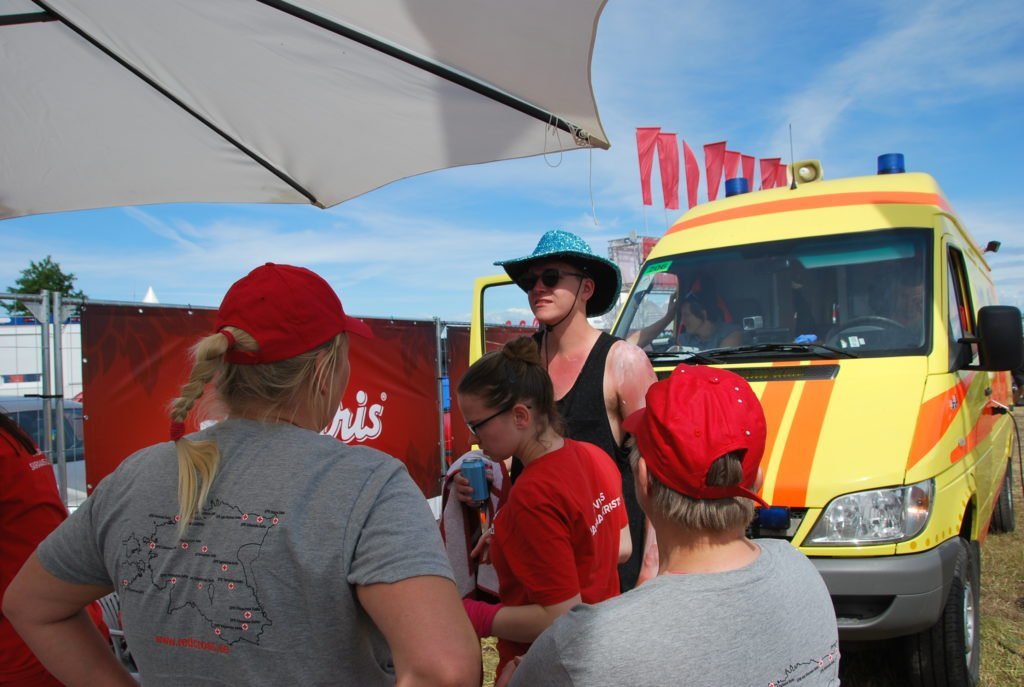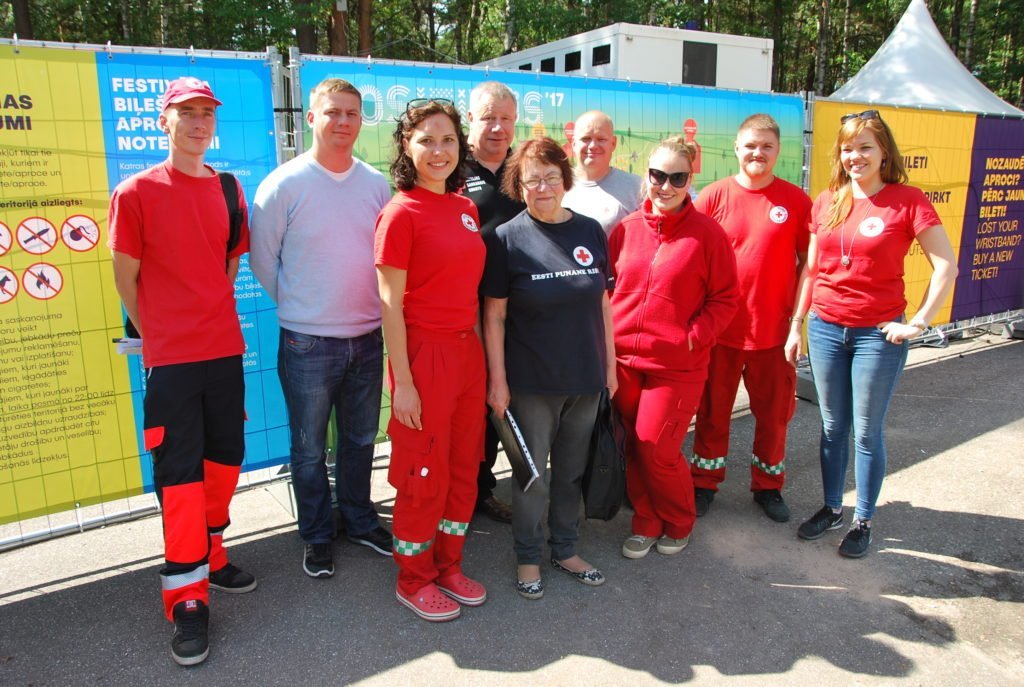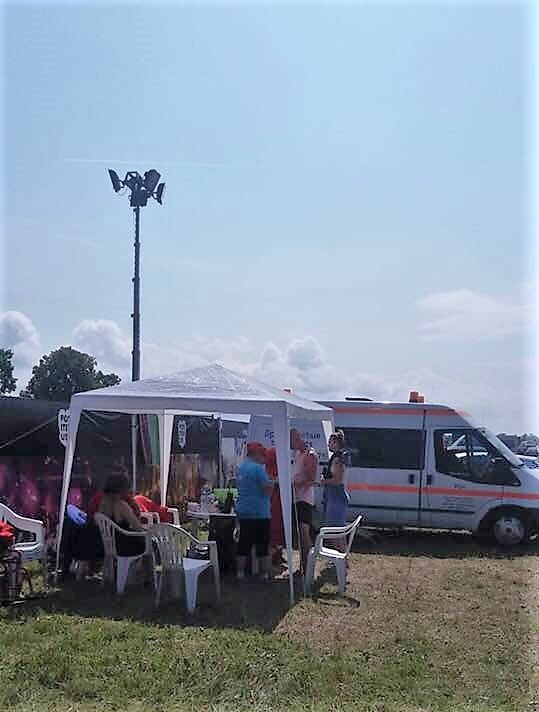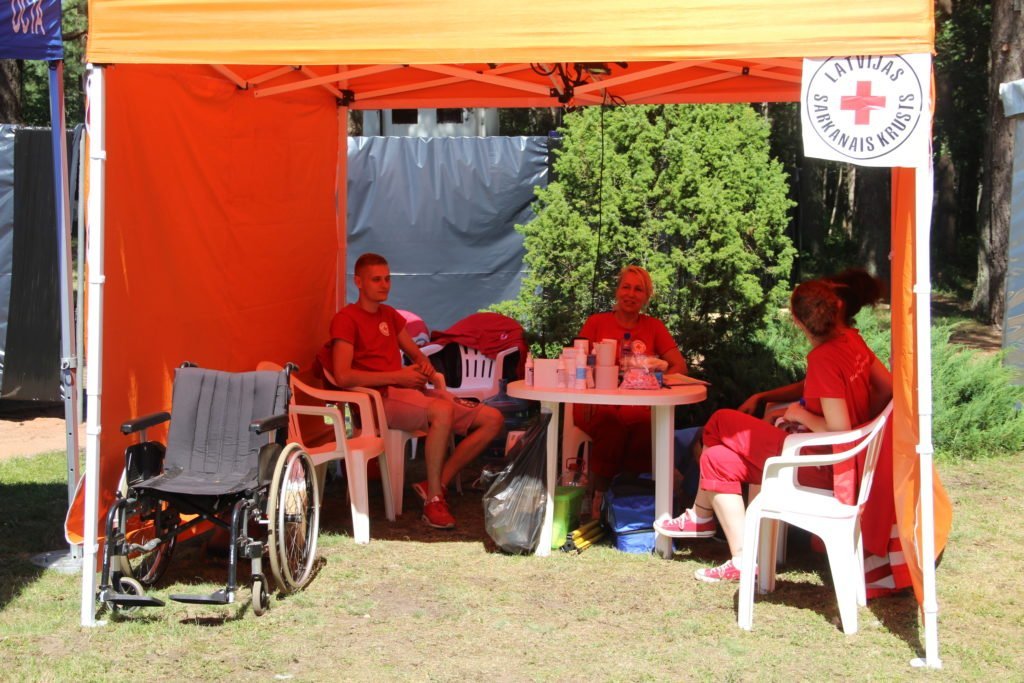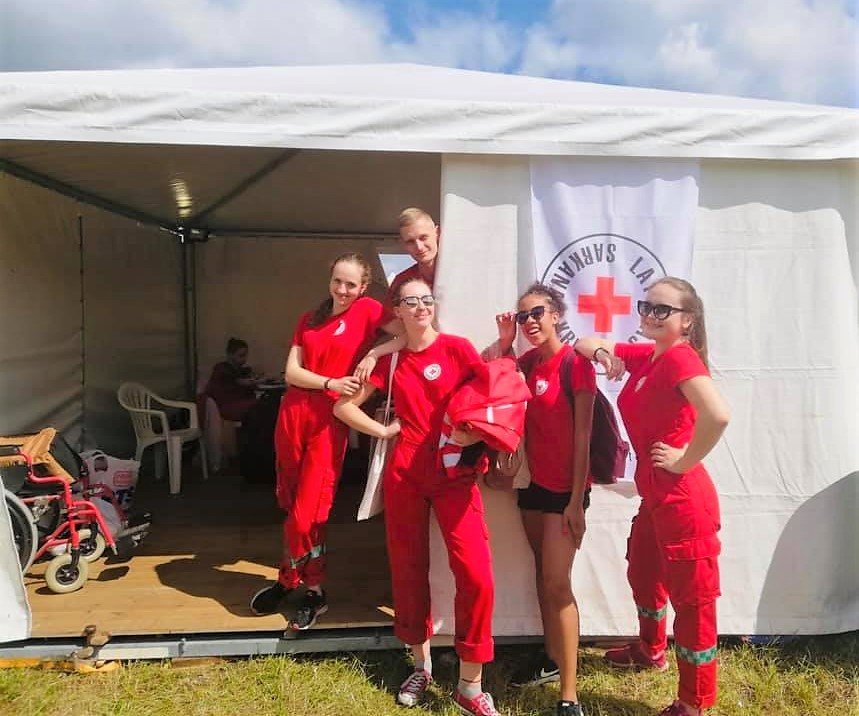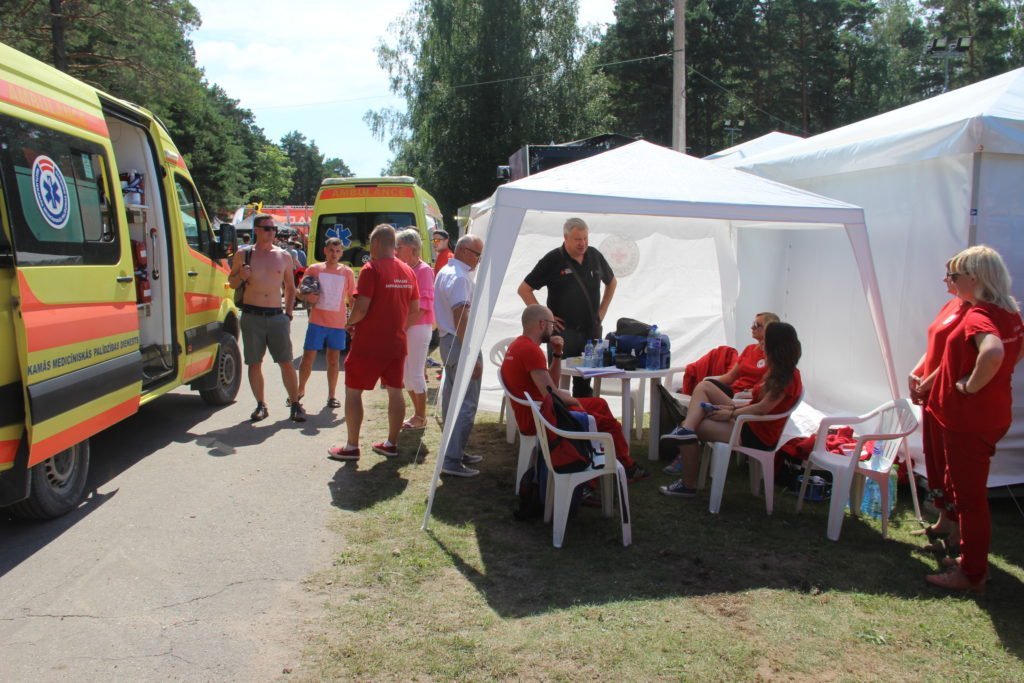 Religious celebration in Aglona
In 2018, LatRC provided first aid in Aglona both during the annual Assumption of the Blessed Virgin Mary into Heaven from 13 to 15 August and during the visit of Pope Francis on 24 September.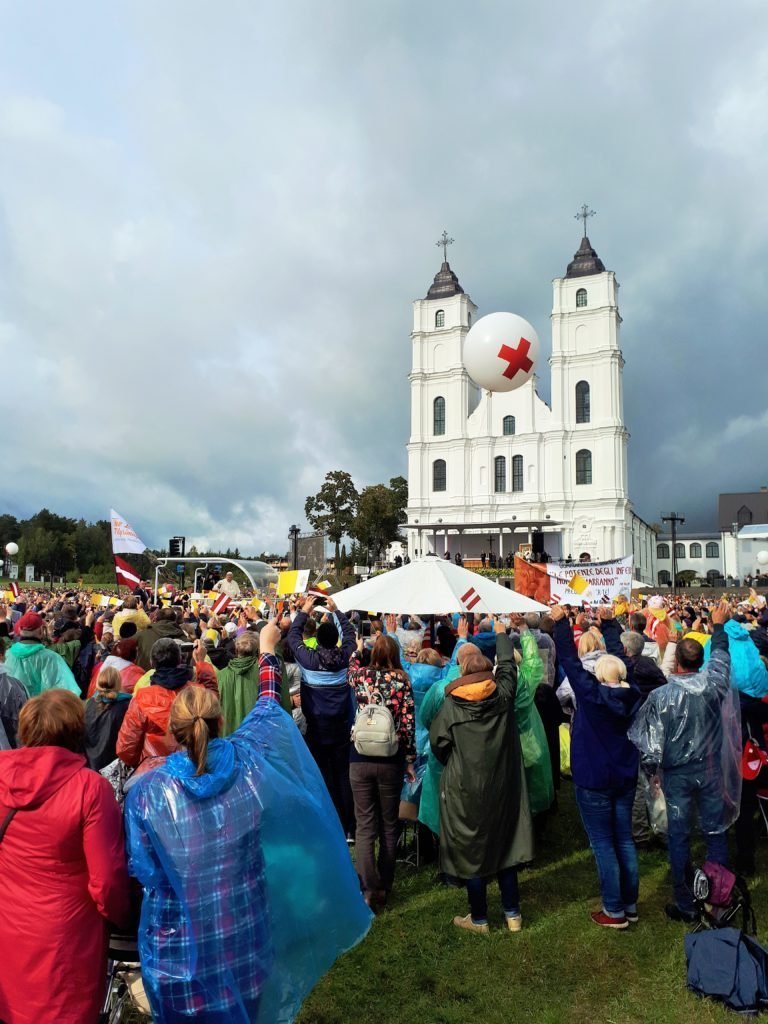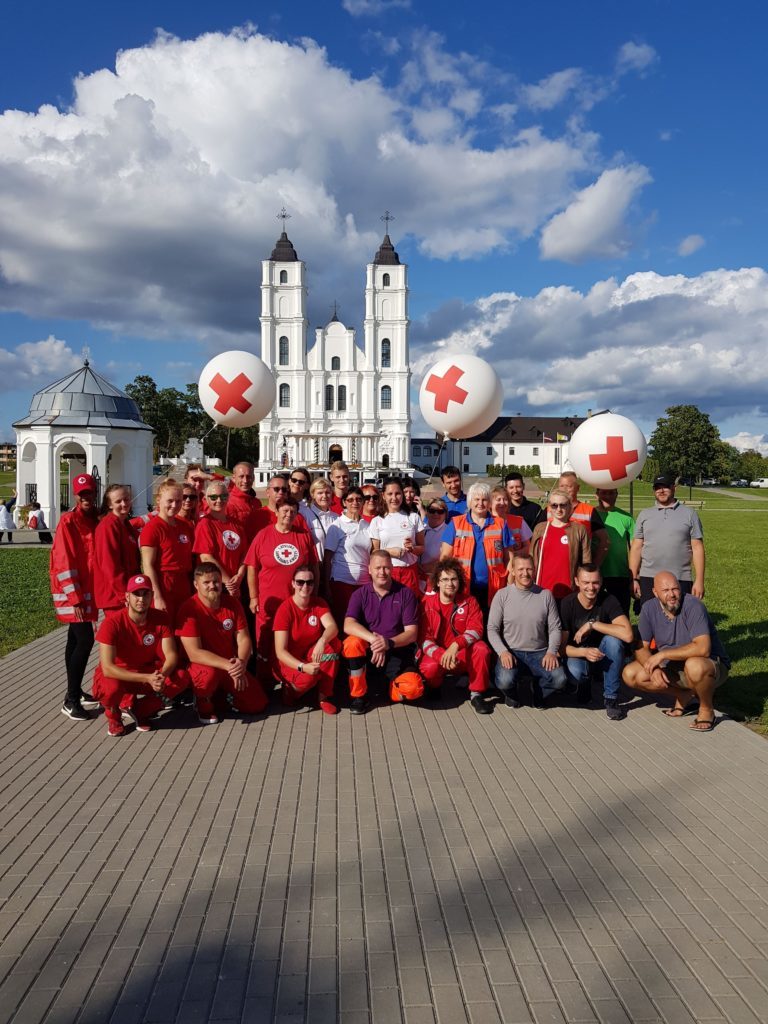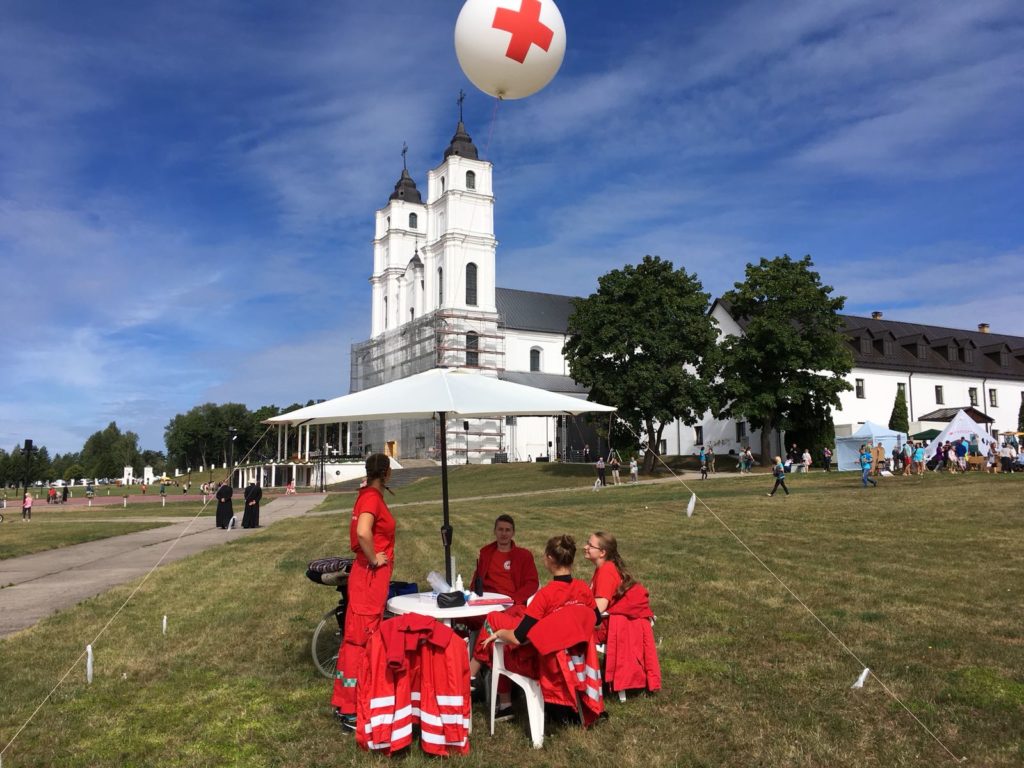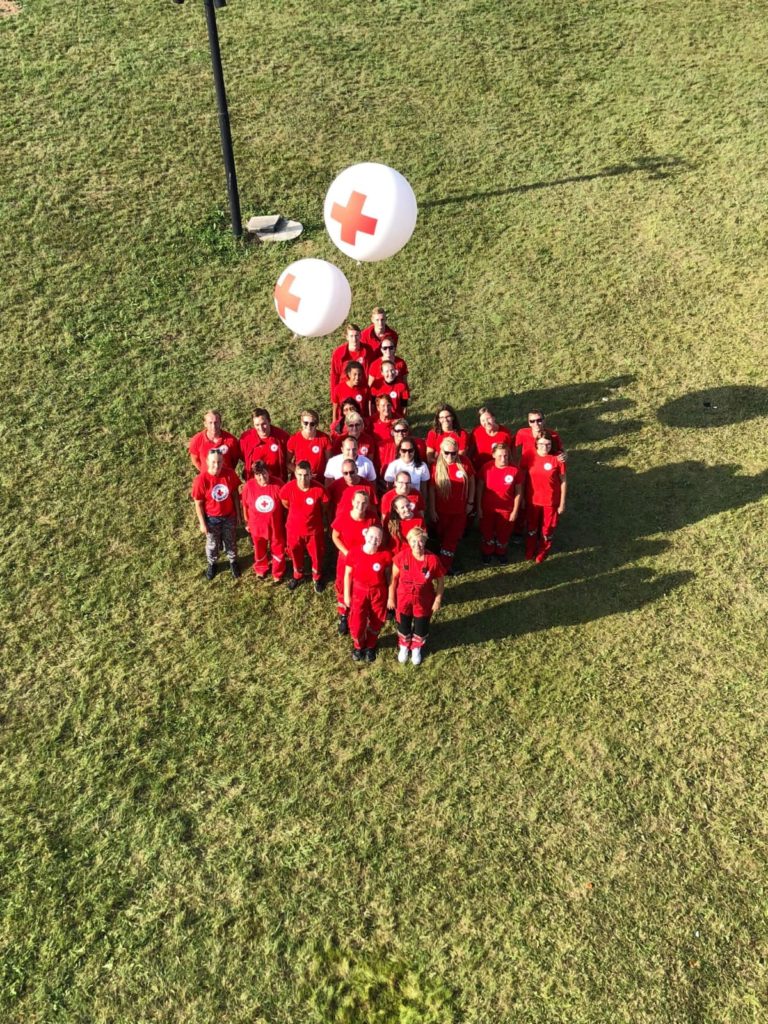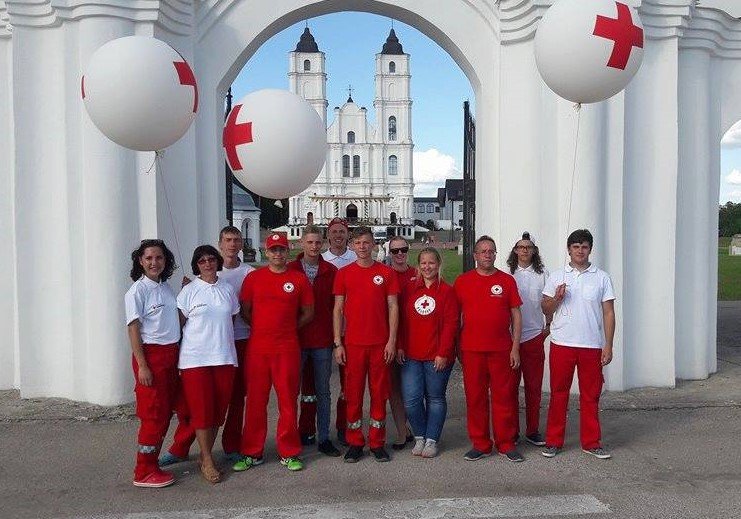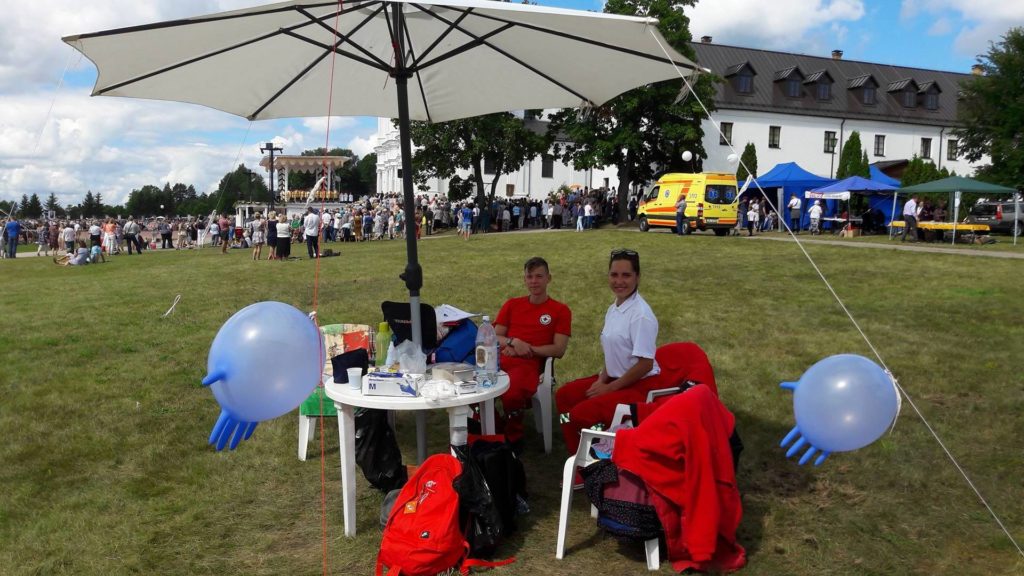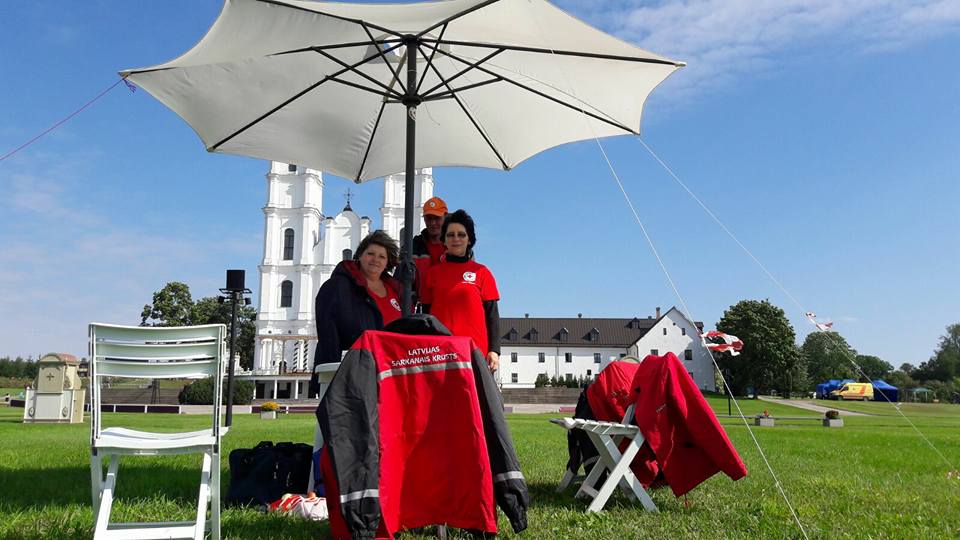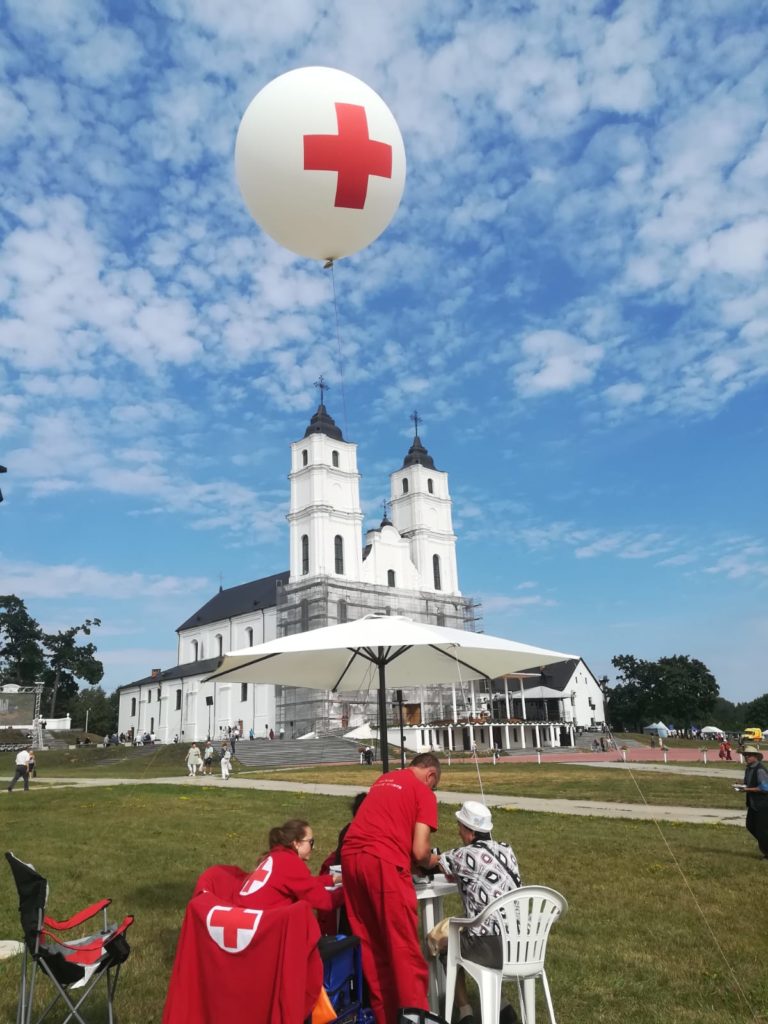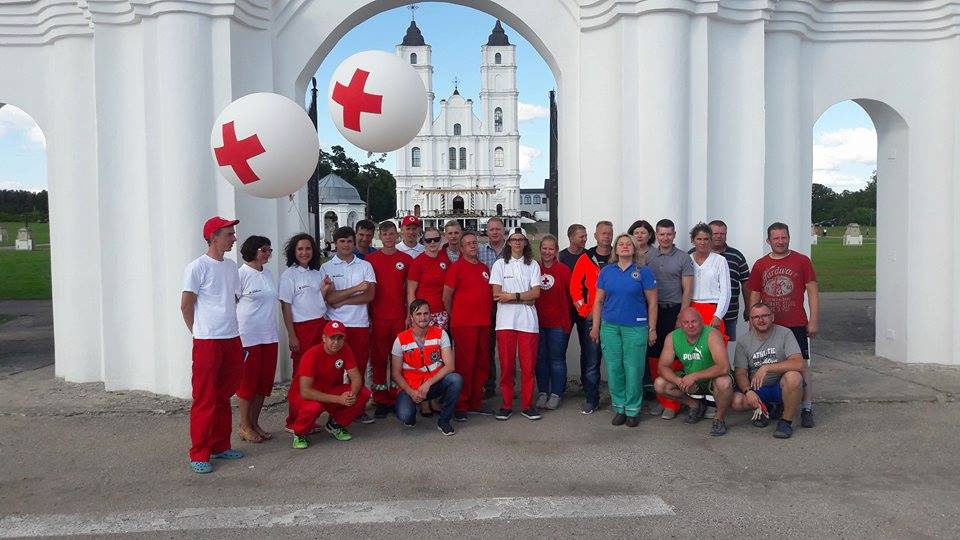 XXVI Latvian Song Festival and XVI Dance Festival
From 30 June to 8 July 2018, all Riga was chiming because of approximately 43,000 participants and 500,000 visitors who attended the Song and Dance Festival of Latvia's centenary. Employees and volunteers of the LatLRC took care of the health of participants and visitors in different venues of the festival, in Daugavas Stadium, Mežaparks Grand Bandstand, during the pageant, in Vērmanes park, etc. The celebration passed calmly and without any serious issues.