SCRC "Venta"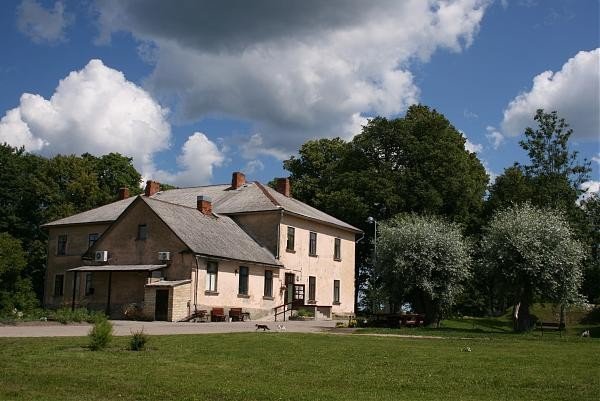 In the beginning of 2017, Kurzeme Committee of the association "Latvian Red Cross" opened care and rehabilitation centre "Venta". The Centre is suitable for pensioners and adults with disabilities (in total 48 people). SCRC "Venta" is located 4 km from the centre of Kuldīga. The territory of the Centre includes a large green area with berry and apple garden and a small pond. Next to the Centre, a large terrace with the view of water accessible to everybody.
The Care Centre offers its customers light and cosy rooms for two and three people, premises for free time activities (large hall, activity hall, library) and four meals a day.
An individual social rehabilitation and social care plan is developed for each customer of the Centre. Social workers assess the abilities of each customer to take care of themselves and to perform everyday activities.
The following specialists and staff take care of the customers:
Family doctor;
Psychiatrist;
Medical nurse;
Social worker;
Social care taker;
Social rehabilitation specialist.
To provide quality services, the Centre provides technical equipment.
Contact Information
Adress:
21 Graudu Street, Kuldīga, LV-3301
Phone:
+371 63369101
Contact Information
Persona:
Office administrator: Marina Raksa