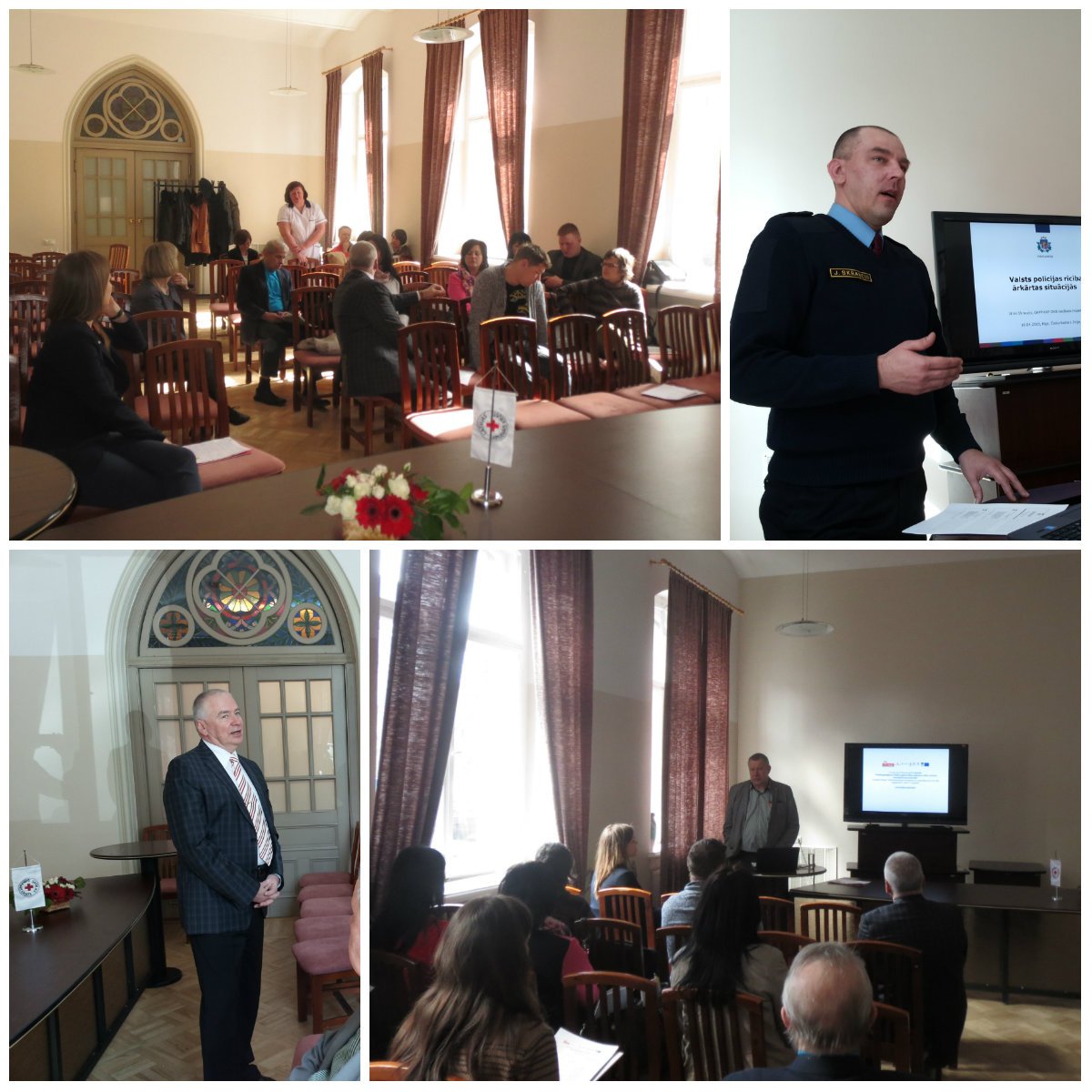 During the last two months, all partners hosted National Workshops which were organized to have a discussion in order to identify the needs, structures and measures to prepare and reach older people in emergencies and disasters. The aim was to bring together experts from the health and social sector and the field of disaster management in order to evaluate the existing situation and to come up with recommendations that will improve the situation for older people in disaster situations at local, regional and national levels. The participants of the National Workshops were emergency and disaster management stakeholders from governmental institutions, representatives of the health and care sector for older people, NGO's and the civil society.
As the aim of the PrepAGE project is to introduce the special requirements of older people into emergency and disaster preparedness and prevention programmes, it is essential to be clear about the existing procedures in the participating organisations and countries. The project equally focuses on older people, health and social care personal and volunteers to raise awareness and improve readiness to assist others in case of emergency or disaster. A specific focus is on the resources of older people in disaster preparedness and response and how they can support other people through their knowledge and previous experience.
The National workshop in Latvia was held in 16th April 2015 in Riga. LatRC had invited experts from governmental institutions such as State Fire and Rescue Service, State Emergency Medical Service, Ministry of Health, State Police, as well as the municipality of Riga, Riga 1st hospital, NGO "SUSTENTO" for people with special needs, NGO "Apeirons" for people with disabilities, Riga Active Seniors Alliance "RASA", LatRC social care center "Sturisi", LatRC home care service, civil protection experts, etc.
Please see more information about the project here: http://www.redcross.lv/en/projects/project-prepage/