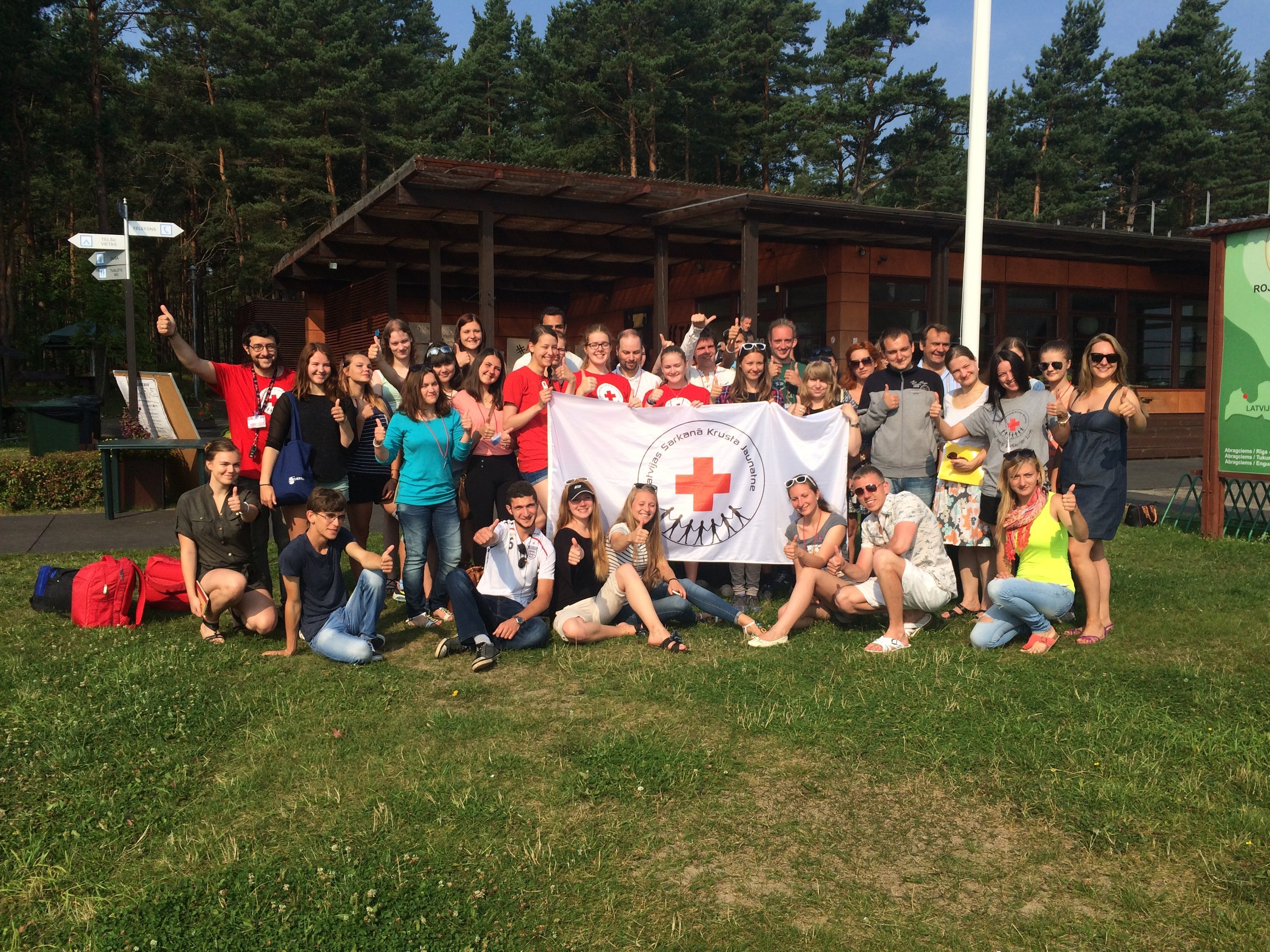 On the 3rd-6st August 2015, Latvian Red Cross Youth hosted the educational camp in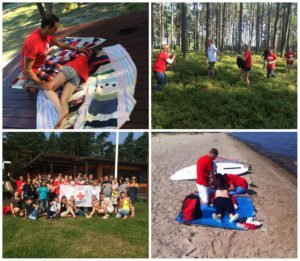 Abragciems, Latvia with more than 40 participants from German, Estonian, Belarus, Ukrainian and Latvian Red Cross Youth.
During the first three days everyone had an opportunity to join six First Aid trainings/ workshops, in which they went through couple of scenarios and action plans in different kind of situations. On the last day the participants together with trainers and volunteers took part in the prepared route in order to test their existing and also newly gained knowledge of giving First Aid while working in international teams.
The participants admitted that newly gained knowledge and new friends from other Red Cross Youth divisions is a very valuable asset which motivates them to do good things also in the future.
LatRC Youth is thanking the LatRC, State Fire and Rescue Service, "Venden", "FN serviss", musicians, dancers and volunteers! This great event was accomplished with your help!