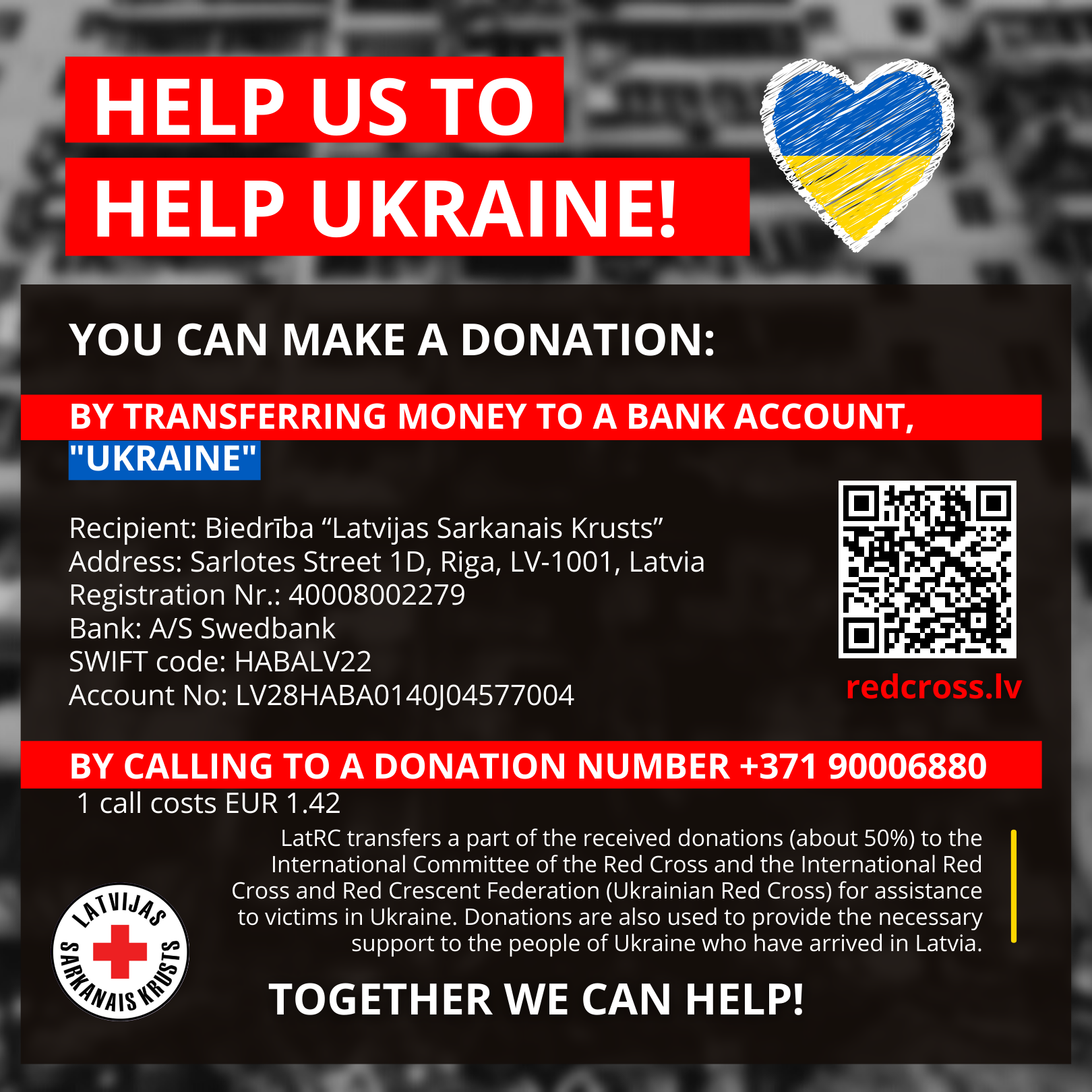 The war in Ukraine continues, it is becoming more and more brutal and requires more and more victims, and the suffering of the civilian population is indescribable. What is happening can already be called a general humanitarian crisis: firing and attacks on civilians, lack of food, medicine, drinking water. No basic services available – health care, heat, transport.
The Latvian Red Cross is supporting victims in Ukraine and those those fleeing the war to Latvia. 
You can make a donation:
by transferring money to a bank account, "UKRAINE"
Recipient: Biedrība "Latvijas Sarkanais Krusts"
Address: Sarlotes Street 1D, Riga, LV-1001, Latvia
Registration Nr.: 40008002279
Bank: A/S Swedbank
SWIFT code: HABALV22
Account No: LV28HABA0140J04577004 
by calling to a donation number +371 90006880, 1 call costs EUR 1.42.
LatRC transfers a part of the received donations (about 50%) to the International Committee of the Red Cross and the International Red Cross and Red Crescent Federation (Ukrainian Red Cross) for assistance to victims in Ukraine. Donations are also used to provide the necessary support to the people of Ukraine who have arrived in Latvia.
The Latvian Red Cross appreciates every donation and support provided by people to help the people of Ukraine!
Together we can help!