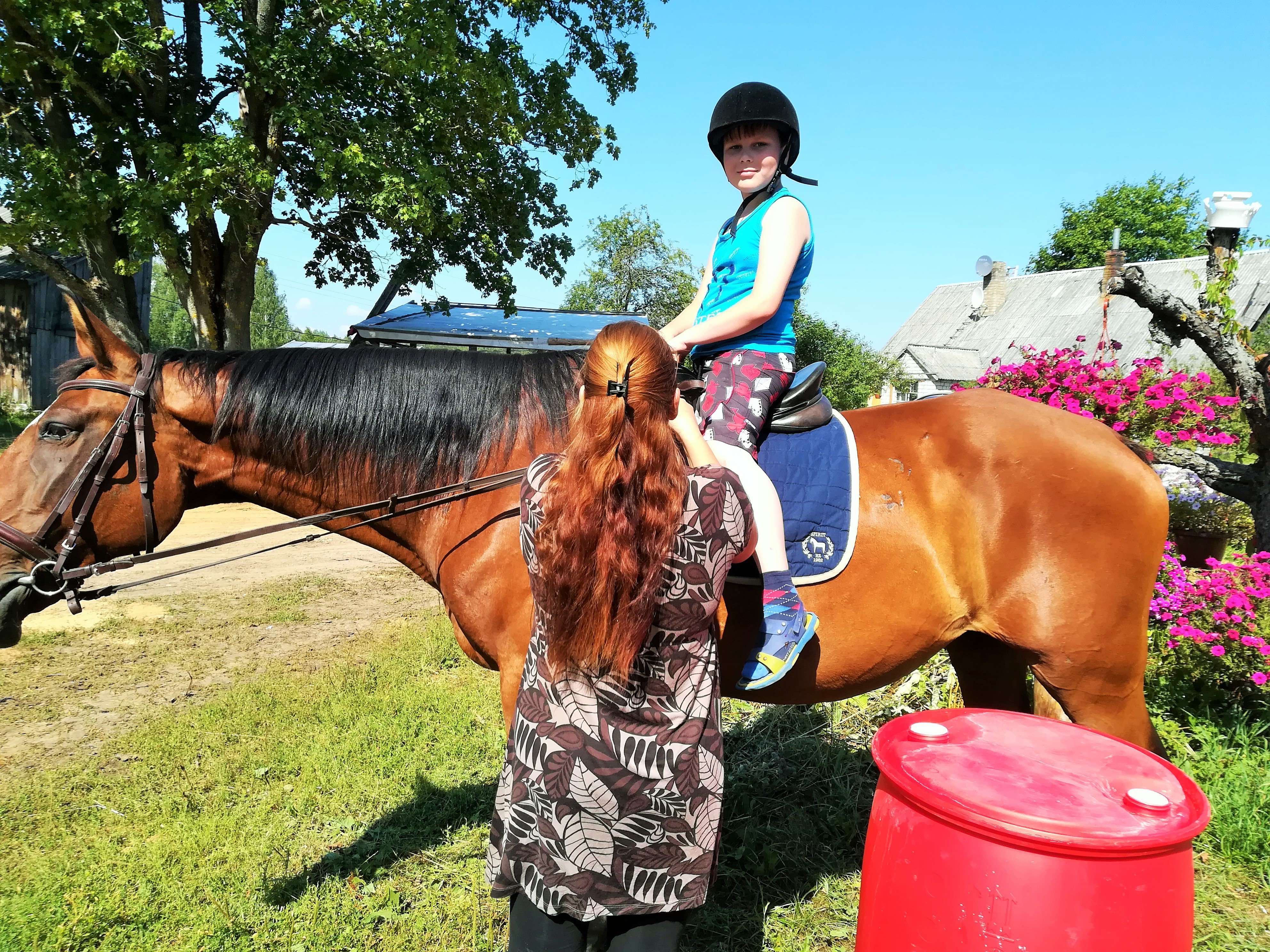 Published: 31.07.2018.
In 16. – 27 July, in Kauguri (Jurmala, Latvia) Latvian Red Cross Riga Centre branch organised an integrated children's day camp "Summer in Kauguri 2018" for children with special needs. During the camp kids participated in art, music and Canis therapy lessons. In addition, children took action into different creative workshops: they made paper butterflies, fishes, mandalas, plaster made foot/ hand prints and other crafts.
Thanks to very good Summer weather condition, many activities took place right next to the sea. During the camp participants visited a farm "Rugeli" to see horses and to do horse riding together with the instructors.
29 children participated in the camp. Our sincere thank you goes to 3 volunteers form German Rec Cross Hamburg-Harburg branch who also helped to organise the camp and to manage interesting activities for children.
The camp "Summer in Kauguri 2018" was organised by the Latvian Red Cross Riga centre branch with the financial support of Jurmala municipality.
The camp was held in the LatRC social centre "Kauguri" (Kauguri, Kapteina Zolta St. 121, Latvia).
Photos are published with permission from parents of the children.