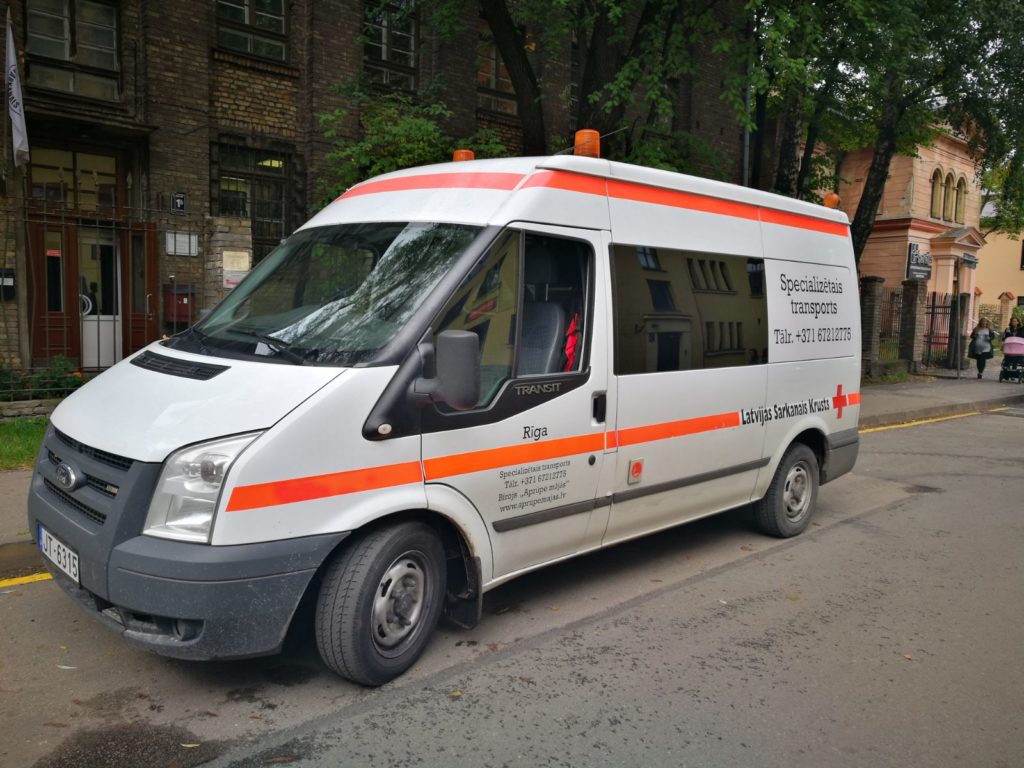 Contact information
Contact information
Working hours

Adrese: Riga, Sarlotes St 1D

Phone.: +371 67212775, +371 25900071

E-mail: aprupemajas@redcross.lv

Homepage: www.redcross.lv

Administratior: Alda Riza

Working days

09:00-17:00
LatRC provides services of specialized road transport vehicles for transporting persons with special needs in Riga.
Price-list for the transport services:
Fee per 1 km;

Fee per 1 km outside Riga (both directions)

EUR 0.75

EUR 0.60

The minimal fee for the trip
EUR 25.00
Carrying (regardless the floor)
EUR 5.00
Waiting for a client
EUR 5.00 per 1 hour
Type of payment: cash or money transfer (for legal entities).
The trips are also provided on holidays from 08:00 AM till 08:00 PM. Transportation services should be applied for in work days from 09:00 AM till 05:00 PM. In cases when time is not set, you can apply on the same day, if case you know the particular time – on the previous day.
In cooperation with the Riga Social Service we offer services of specialised road transport vehicles that are covered by the municipality.